Nebraska nears 1,000 active COVID-19 hospitalizations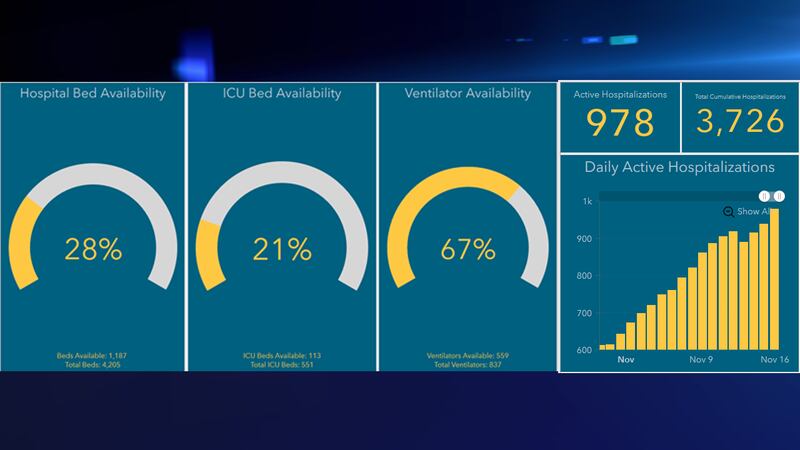 Published: Nov. 18, 2020 at 2:26 AM CST
LINCOLN, Neb. (KOLN) - New data from the Nebraska Department of Health and Human Services shows active hospitalizations across the state continue to climb. That's a result of a now out-of-control Coronavirus pandemic affecting the state.
According to DHHS, there are now 978 active COVID-19 hospitalizations throughout Nebraska, along with 2,204 new positive cases. Those totals were updated late Tuesday night.
DHHS also reports that of the state's 551 ICU beds, only 113 are still available. That comes out to just 21%. Hospital bed availability isn't much better; now at 28%. Ventilator availability is now down to 67%, or 559 ventilators available of the 837 Nebraska has.
DHHS reports the death toll is now at 816, and the total number of positive cases in Nebraska since the virus broke out is closing in on 104,000 (103,805).
Recoveries are now at 54,604.
Copyright 2020 KOLN. All rights reserved.