Vaccinate Nebraska: "Prioritize 65 and older during Phase 1B"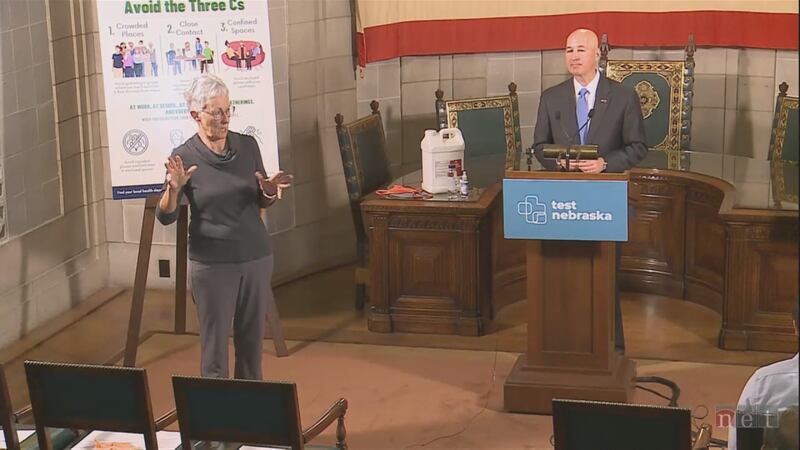 Published: Nov. 23, 2020 at 9:48 AM CST
|
Updated: Jan. 22, 2021 at 10:41 AM CST
LINCOLN, Neb. - During a Friday morning press conference, Governor Pete Ricketts said 15 of Nebraska's health districts have moved into Phase 1B of the vaccination plan. It's estimated that Lancaster and Douglas County will move into Phase 1B the first week in February, which includes vaccinating people ages 65 and older.
Angie Ling with the Department of Health and Human Services said she anticipates all long term care facilities to get doses by end of the month.
Gov. Ricketts said he is asking health departments to prioritize 90 percent of Phase 1B vaccinations to people 65 and older. Others in Phase 1B include: persons 18 years and older who have certain high risk medical conditions, first responders and teachers.
The state plans to launch a vaccine registry on January 28. Other health departments, including the Lincoln/Lancaster County Health Department, have launched their own vaccine registries. If you registered with your local health dept. you will not need to re-register on the state registry site. The purpose of the vaccine registry is to gather information to notify people when the vaccine is available to them.
The number of people hospitalized with the coronavirus in Nebraska is 421. Gov. Ricketts said while that number is down from the peak in November, we'd have to see that number cut in half to get back to where we were in September. Ricketts continued to push people to get tested through Test Nebraska and that the turnaround time to get results is around 24-48 hours.
Copyright 2020 KOLN. All rights reserved.