Friday Forecast: Beginning our return to December reality...
December 2, 2021 Evening Forecast
Published: Dec. 2, 2021 at 5:44 PM CST
HASTINGS, Neb. (KSNB) - After record and near record warmth across the state on Thursday, our weather pattern will be sending us back closer to December-like levels as we head over the next several days. While the warm weather no longer headlines the forecast, dry weather continues to look likely as we head over the next week.
A cold front will begin to dive south through the area Thursday night and into early Friday. Behind that front, winds will turn to the north and be a bit blustery through the day with some gusts up to 30 MPH possible. Temperatures will also begin to cool back - though will still be well above normal for early December. Despite the front moving through, we should continue to see mostly clear to partly cloudy skies with more dry weather as we finish the work week.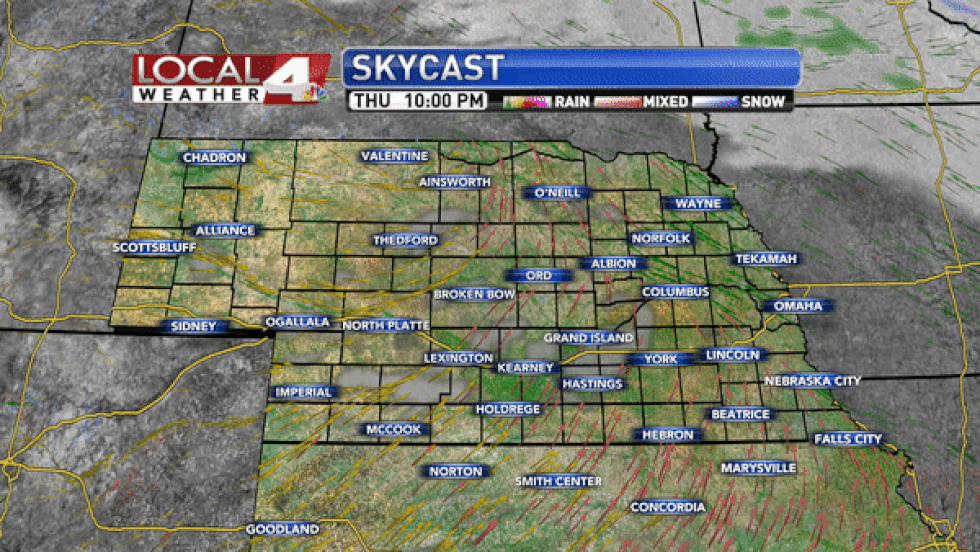 Morning lows on Friday look to remain well above average, with most of the area only falling back to the mid 30s to mid 40s as we start Friday. Temperatures then by the afternoon should range from the low 50s to low 60s from north to south across the state. With a blustery north wind though, it could feel a few degrees cooler.
The weekend forecast continues our cool down - but again, with slightly above average high temperatures. Look for highs on Saturday in the 40s to low 50s across the state, with temperatures ranging from the mid 30s to low 50s across the state on Sunday.
Even colder weather is then expected into next week with highs settling into the upper 30s for Monday, Tuesday, and Wednesday. Temperatures by next Thursday do look to rebound into the 40s and low 50s. Look for some chilly mornings as well - especially on Monday and Wednesday with morning lows falling into the teens to low 20s.
Copyright 2021 KSNB. All rights reserved.