Hastings mayor reminds public to check carbon monoxide detectors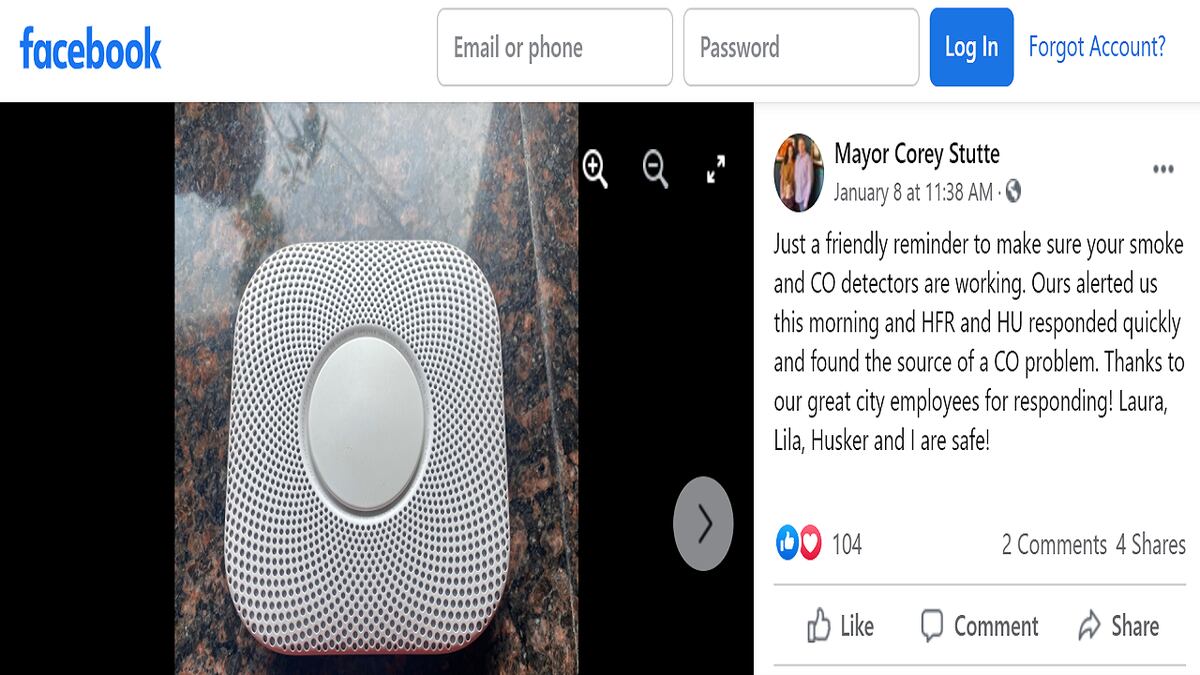 Published: Jan. 10, 2022 at 3:04 PM CST
HASTINGS, Neb. (KSNB) - Hastings Mayor Corey Stutte had a carbon monoxide scare at his home over the weekend, prompting him to post a warning on social media for people to check their alarms.
Luckily Stutte and his family are okay. However, in his post Stutte said "Just a friendly reminder to make sure your smoke and CO detectors are working. Ours alerted us this morning and HFR and HU responded quickly and found the source of a CO problem."
Carbon monoxide is particularly dangerous because it is a odorless colorless gas.
According to the National Safety Council almost 400 people die every year because of carbon monoxide poisoning. Having a CO alarm can help prevent injury or death.
Copyright 2022 KSNB. All rights reserved.