Friday Forecast: Seasonal weather to finish the week; warmer this weekend
January 20, 2022 Afternoon Forecast
Published: Jan. 20, 2022 at 2:43 PM CST
HASTINGS, Neb. (KSNB) - After a couple of bitterly cold days, some warmer weather is in the forecast for Friday and this weekend. Temperatures will continue their roller coaster trend over the next week with some mild days mixed with some colder days.
Tonight, skies are expected to remain mostly clear with cold and quiet conditions across the state. We should start Friday with mostly clear skies through the morning before skies becoming mostly cloudy in the afternoon. A weak disturbance could bring in some flurries or a passing light snow shower for the Tri-Cities. Areas north and west of us could see some very light accumulating snow with a few tenths of an inch possible. Winds will be breezy on Friday, mainly from the south at 10 to 20 MPH with gusts to 30 MPH possible.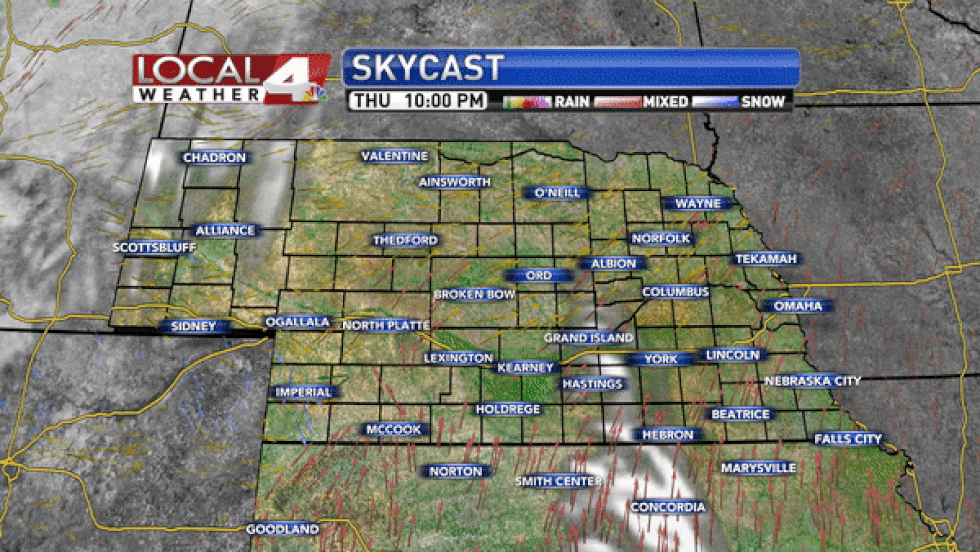 Morning temperatures will be very cold once again on Friday morning as air temperatures fall into the single digits for most of the area with sub-zero wind chills expected. If you're out early on Friday, make sure to bundle up!
Despite the increasing cloud cover, the southerly winds should help temperatures be a bit more seasonal on Friday with afternoon highs reaching into the 30s for most of the area. While we'll see warmer temperatures, the breezy south winds will drop wind chills into the teens and 20s for most of the state.
Milder temperatures are forecast for Saturday and Sunday with highs reaching the 40s for most on Saturday and the 40s and 50s on Sunday.
The extended forecast keeps the mild weather going into early next week before another shot of cold air arrives into Tuesday. The cold spell will be brief with temperatures falling to the teens and 20s on Tuesday before rebounding into the 30s for Wednesday and 40s for Thursday. We'll watch for a small chance for some light rain or snow on Monday and Tuesday as a cold front drives through the state.
Copyright 2022 KSNB. All rights reserved.