GINW Marching Band to perform at the Grand Island Public Library Sept. 1.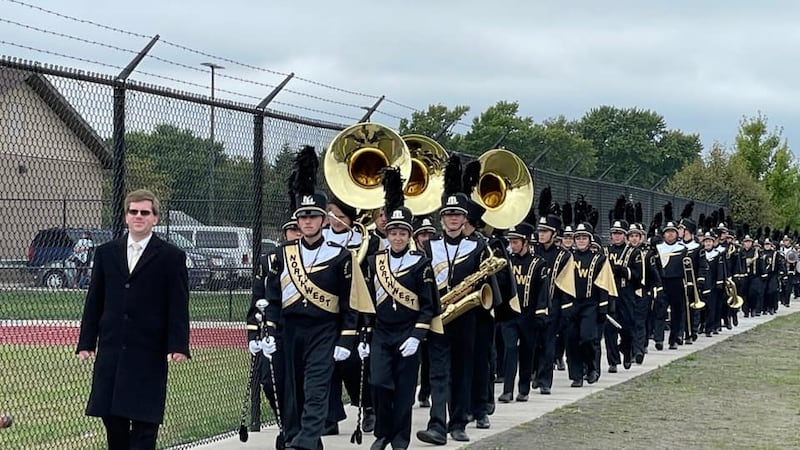 Published: Aug. 17, 2022 at 4:39 PM CDT
HASTINGS, Neb. (KSNB) - The Northwest Marching Band, directed by Shawn Pfanstiel, will be performing a sampling from their show "Wrath and Redemption" at the Grand Island Public Library parking lot from 10:30 a.m. - 11 a.m. on Thursday, Sept. 1. The band will also feature a demonstration of instruments and share stories about their marching band experience.
Anyone living in Hall County may apply for a library card at no cost. The Grand Island Public Library is located at 1124 West 2nd Street, and is open Sundays 1 p.m. to 5 p.m., Monday 9 a.m. to 8 p.m., and Tuesday through Friday 9 a.m. to 6 p.m.
Keep up-to-date with all library happenings on their website.
Copyright 2022 KSNB. All rights reserved.