Rain window through Friday morning...Then dry but pleasant
Published: Sep. 21, 2022 at 9:08 PM CDT
HASTINGS, Neb. (KSNB) - Mother nature has certainly turned the other cheek, going from sweltering heat, to sweatshirt and rain slicker weather. Wednesday evening showers will gradually taper off for the Tri-Cities leaving dry, cloudy and cool conditions tonight into Thursday. Additional showers will build into far Southwest Nebraska late tonight into Thursday morning with the rain pushing into the Tri-Cities by mid to late afternoon, lingering into the evening. It will be cloudy and cool all day, with afternoon high staying pretty much in the 50s.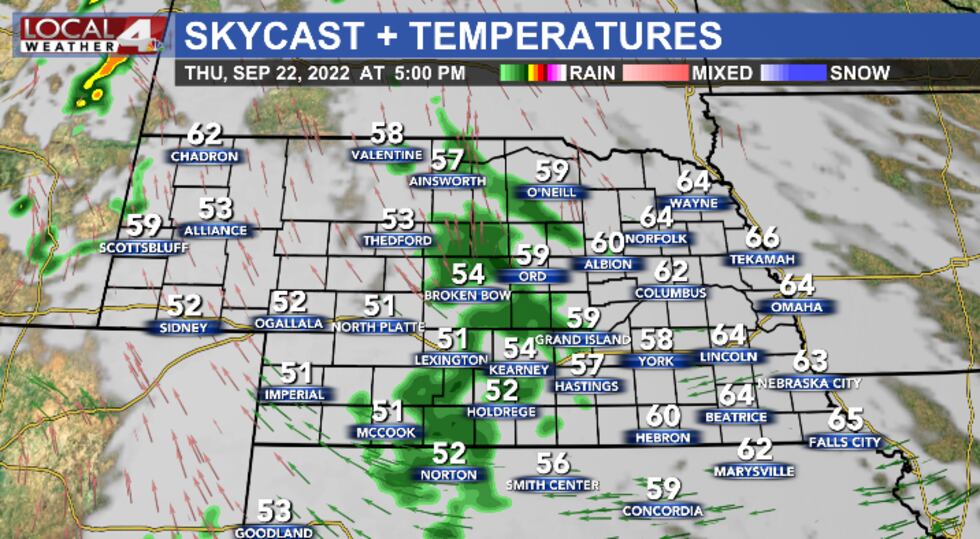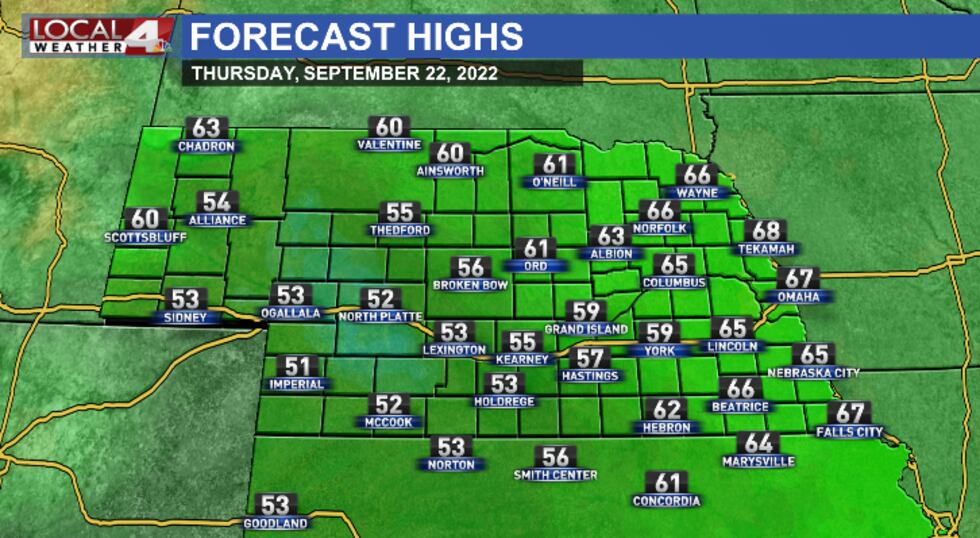 The next push of rain rain won't arrive until the predawn hours of Friday with lingering showers tracking east through the Tri-Cities into eastern Nebraska early morning, with most of the activity exiting the area by afternoon. Skies will gradually clear leaving sunny, dry and mild weather through the weekend into the middle of next week. Saturday will be the warmest day with highs in the upper 70s and lower 80s. The rest of the period will be very pleasant with low humidty, light winds and temperatures comfortably in the 70s.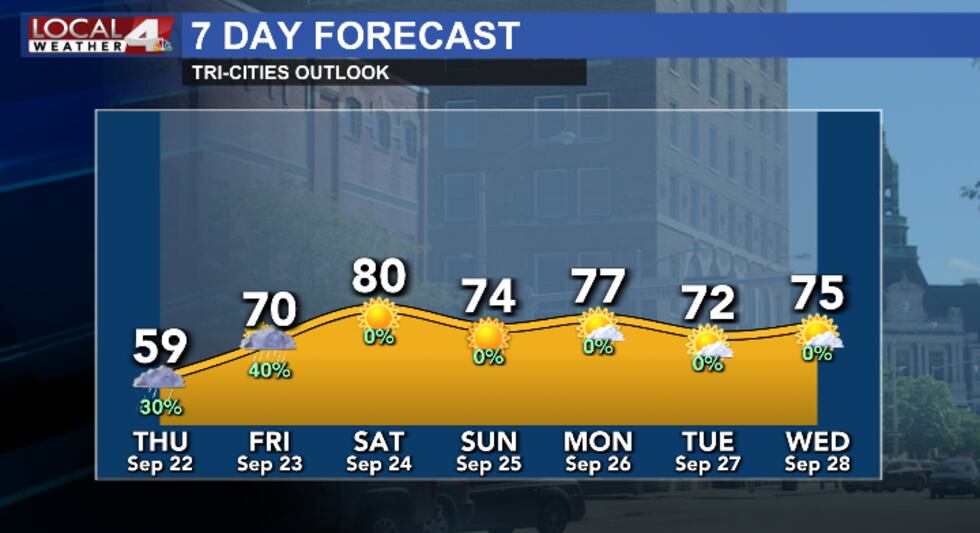 Copyright 2022 KSNB. All rights reserved.