November turns the corner......again
Published: Nov. 21, 2022 at 8:46 PM CST
HASTINGS, Neb. (KSNB) - So far the month of November has shone us two faces. The first ten days proved to be the 5th warmest average temperature on record. The next ten days, an about face. From the 10th to the 20th it was the 5th coldest on record. So where do we go during the next 10 days?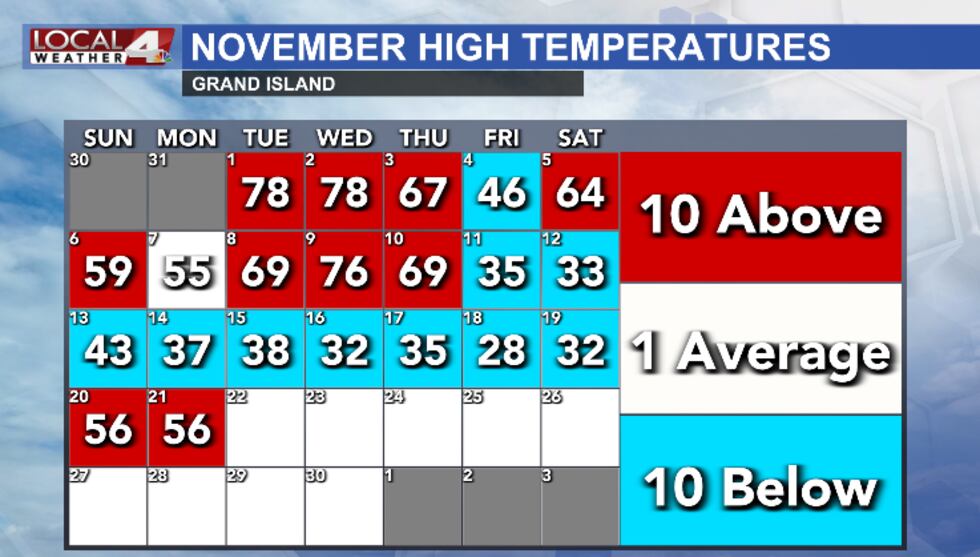 Well, it looks like we turn back to warmer weather. High temperatures Sunday and Monday were in the the 50s and the next two days leading up to Thanksgiving will be the same. After the morning chill drops temperatures into the teens and lower 20s, Tuesday will again warm into the mid 50s and Wednesday will do the same.
Thanksgiving will see more cloud cover, a north breeze and cooler temperatures, but not dramatically cooler. Highs will drop into the mid 40s, coolest of the week then we will resume with more 50s degree leading into the weekend. Only a small chance for a Thanksgiving Day shower in far Southeast Nebraska.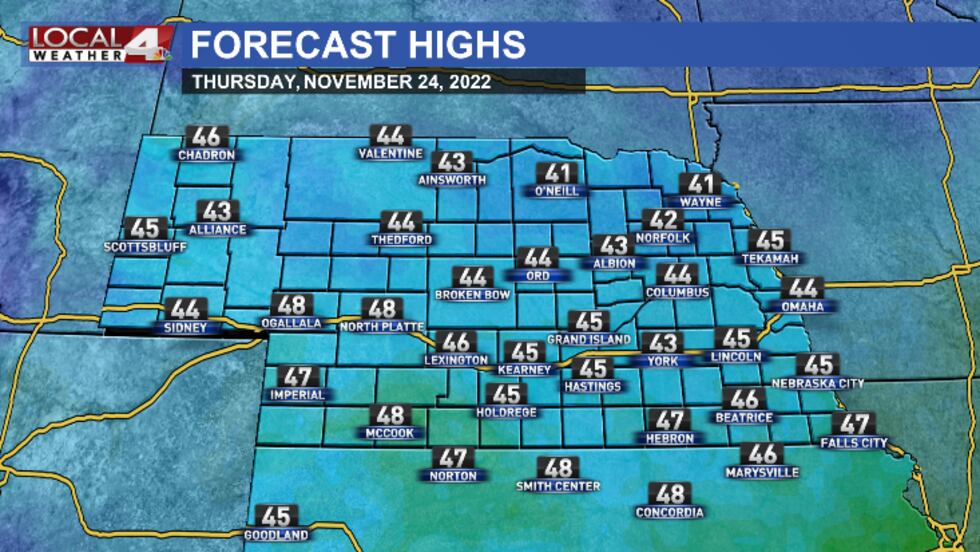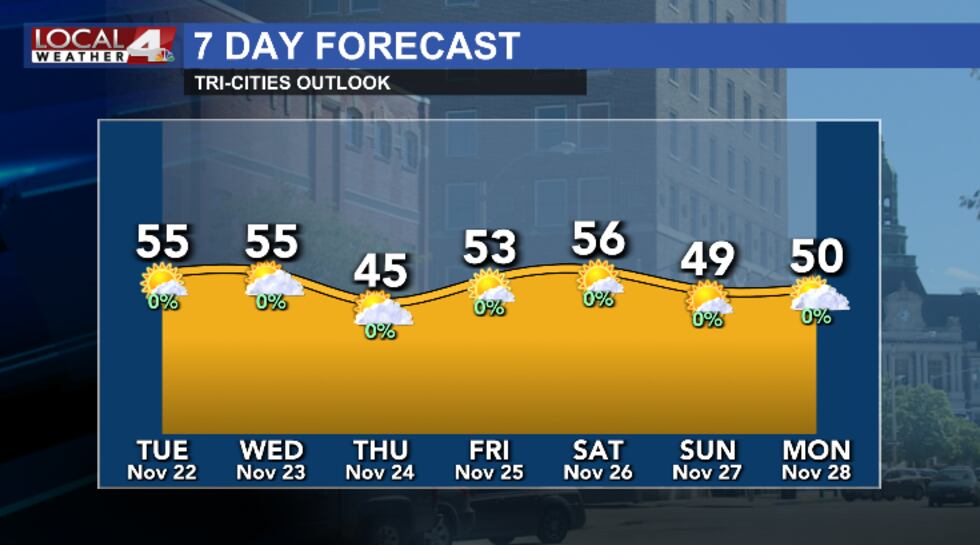 Copyright 2022 KSNB. All rights reserved.