Nebraska legislators begin filing bills for 2023 Unicameral session
Formation of a partisan bicameral legislature, conceal carry, a Malcolm X holiday, taxes among dozens of topics introduced Thursday.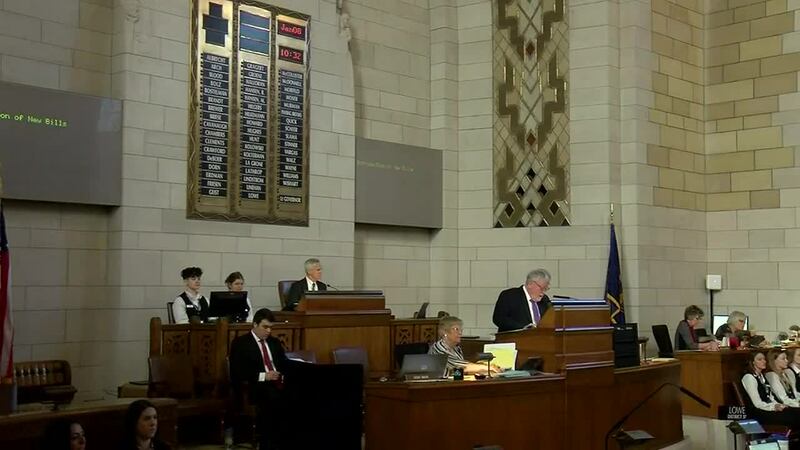 Published: Jan. 5, 2023 at 5:06 PM CST
|
Updated: Jan. 5, 2023 at 7:10 PM CST
LINCOLN, Neb. (WOWT) - Nebraska's 108th Legislature got started on the new session in earnest on Thursday, introducing dozens of bills for state senators to work their way through in the coming months.
By about 10:30 a.m., more than 40 bills had been filed. By 4 p.m., the number of bills and proposed resolutions was up to nearly 100.
Among those filed on Thursday:
—
Digital Director Gina Dvorak contributed to this report.
Copyright 2023 WOWT. All rights reserved.