A foggy start to Friday, and say it isn't 'snow'.
Published: Jan. 19, 2023 at 8:23 PM CST
HASTINGS, Neb. (KSNB) - The dividing line between clear and cloudy skies, runs through the Tri-Cities Thursday night. That's may be the key to where fog is likely to form late this evening, in areas along and to the west of that line. Widespread dense fog is not anticipated but visibility could drop to a mile or less over western and central areas and linger into Friday morning.
Temperatures will not move much on Friday, beginning in the teens and single digits in the morning, then struggling to reach much above the freezing mark.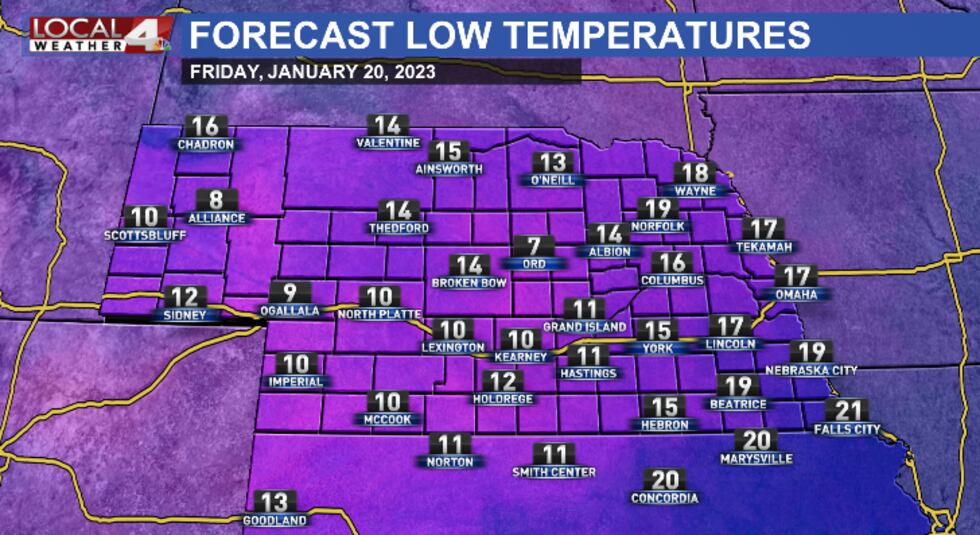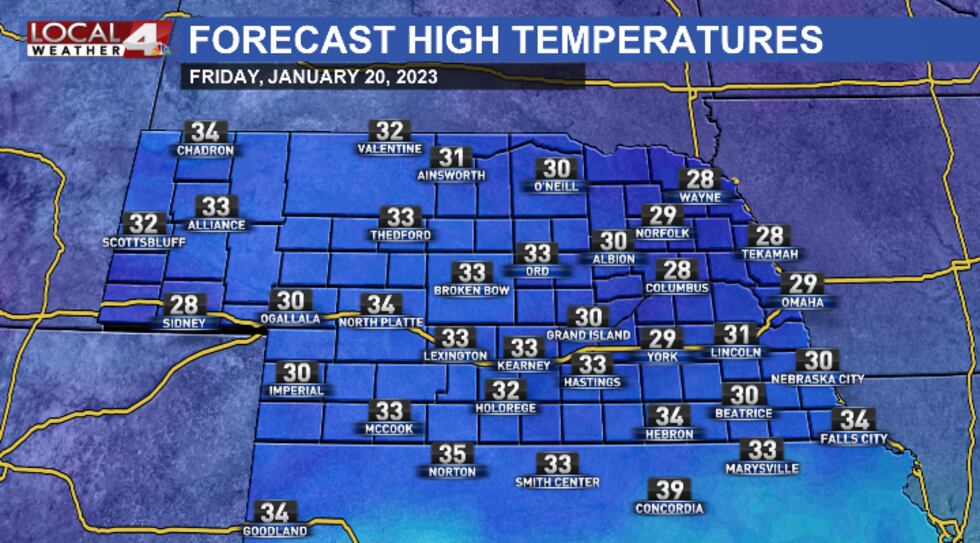 Another upper level disturbance will move into the Southern Plains late Friday night through Saturday bringing another wave of snow to the region, this time with only modest accumulations. The snow will graze mainly the southern portion of Nebraska, along and south of Interstate 80, with accumulations ranging from a dusting to maybe a few inches along the state line into Northern Kansas. Higher accumulations will be possible in Northwest Kansas. Sunday will be dry but additional chances for snow may be possible on Monday, though there is little consensus currently on the track of the storm or where the snow may fall. Additional chances return Wednesday into Thursday of next week. Temperatures will remain colder than normal through the next 7 days.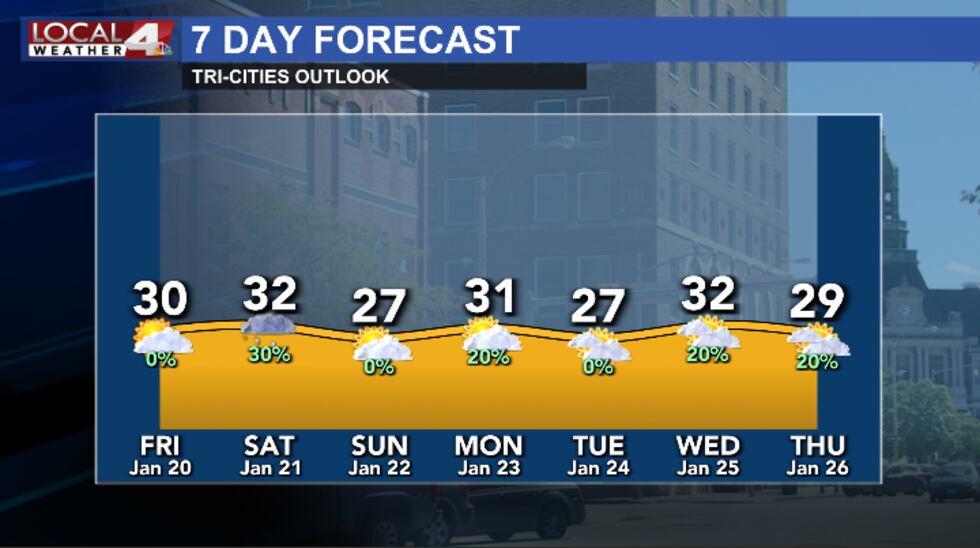 Copyright 2023 KSNB. All rights reserved.