Hearts in Harmony: A Night Out Benefiting the Hastings Symphony Orchestra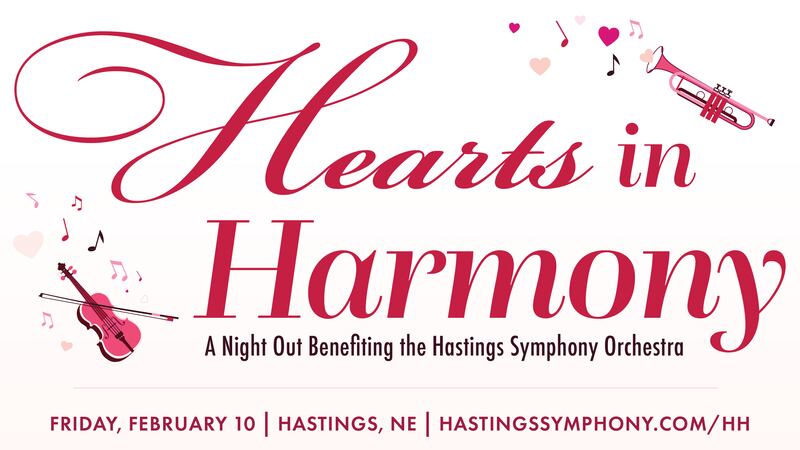 Published: Jan. 24, 2023 at 4:38 PM CST
HASTINGS, Neb. (Press Release) - The Hastings Symphony Orchestra is hosting a Valentine's Day-themed benefit on Friday, February 10, 2023, at Lochland Country Club to raise money for 2023-24 season guest artists.
The evening includes:
● a cocktail hour with piano entertainment
● dinner with a classical string quartet
● dancing with a professional jazz band
● silent auction
● live auction
Tables of two, four, and eight are available - perfect for a romantic Valentine's date night or a larger group outing. Tickets are $60 per person and are available here. Limited availability.
Ticket add-ons:
● Dance to "your song" played by the jazz band
● Have the string quartet play your song - announced with dedication
● Have flowers, a special note, and/or a bottle of wine waiting for you at your table
● Additional special requests will be considered - email hso@hastingssymphony.com
A wide variety of private and business sponsorship opportunities are available to local and regional businesses including activity sponsorship and prize donations. Contact Sara at hso@hastingssymphony.com or (402) 469-9396 for more information.
Season passes and tickets are available here. Students are always free. The HSO is a nonprofit supported by local and state donors. Donate today on the website.
Copyright 2023 KSNB. All rights reserved.