Grand Island man gets life in prison for March 2022 kidnapping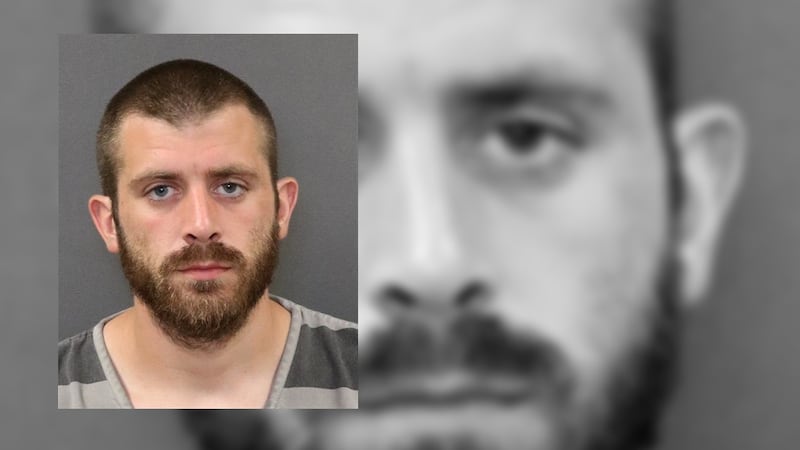 Published: Feb. 1, 2023 at 2:02 PM CST
GRAND ISLAND, Neb. (KSNB) - A Grand Island man is likely to spend the rest of his life in prison for convictions related to a March 2022 escape from law enforcement and subsequent kidnapping.
A judge Tuesday sentenced Tyler Manka, 28, to life in prison for kidnapping, 20-40 years each for two counts of use of a deadly weapon to commit a felony, 10-30 years for burglary, 10-30 years for terroristic threats and 50-60 years for escape from a law enforcement officer. Each sentence is to be served consecutively, or one after another.
Police said Manka escaped custody of Hall County Corrections officers on March 25, 2022 while receiving treatment at CHI Health St. Francis hospital. He fled to a nearby retirement home, then to a nearby apartment where he held a hostage for 12 hours before a SWAT team entered the apartment and arrested him.
Earlier that day, a jury convicted Manka on nine charges connected to a July 2021 shooting in Grand Island in which one victim was wounded. He was later sentenced to 45 years in prison for those crimes.
A jury convicted him of the crimes in November.
Earlier this week, Hall County Attorney Marty Klein wrote a letter to District Judge Patrick Lee asking him to sentence Manka to life in prison for the kidnapping. Klein argued that Manka deserved the sentence because he refused to release his hostage during the 12-hour stand-off with police.
Copyright 2022 KSNB. All rights reserved.