Missing Aurora couple found deceased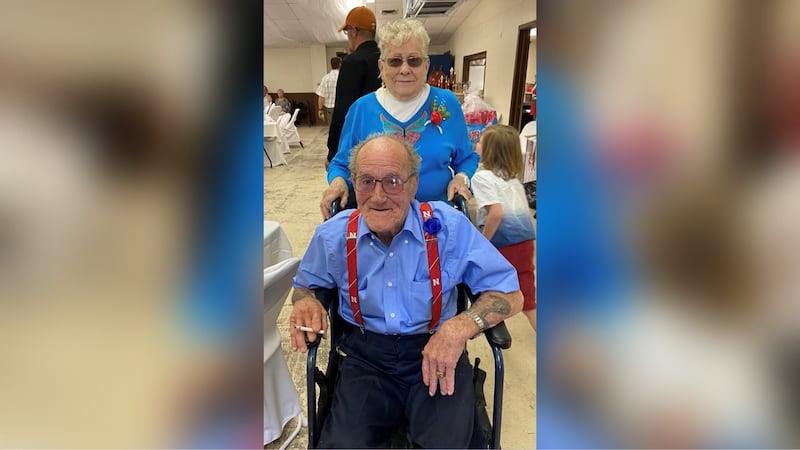 Published: Mar. 11, 2023 at 8:13 PM CST
|
Updated: Mar. 11, 2023 at 8:39 PM CST
HASTINGS, Neb. (KSNB) - Bob and Loveda Proctor were found deceased, according to Buffalo County Sheriff's Office.
Saturday at approximately 3:15 p.m. the Buffalo County Sheriff's Office was contacted by a citizen who found a vehicle stuck on a minimum maintenance road north of 100th and Keystone Road about 11 miles northeast of Kearney.
Deputies were able to locate the vehicle, which was identified as the missing vehicle of the Aurora, NE couple Robert and Loveda Proctor. Two adults were located deceased in the area of the scene, and preliminary investigation has identified the persons as Robert and Loveda Proctor. Foul play is not suspected.
Autopsies have been ordered by the Buffalo County Attorney's Office. The investigation is ongoing, and includes the Buffalo County Sheriff's Office, Aurora Police Department, and Kearney Police Department.
The couple has been missing since mid-January. The Aurora Police Department and other law enforcement agencies received several tips as to their location.
Back in January, Grand Island Police said they were able to confirm a sighting of the couple in the area of Faidley Avenue and Webb Road on Wednesday, January 11 at 8:15 p.m. They were in their blue Chrysler Pacifica. GIPD said they have no information to suggest they returned to Grand Island.
In February, Aurora Police confirmed by video surveillance that Robert and Loveda Proctor were observed on Jan. 12, 2023 at 1:02 a.m. They were spotted at the Pump & Pantry on Highway 6 on the east side of Hastings.
More recently, Dive team Adventures with Purpose is made up of a group of scuba divers who use sonar to locate missing persons, aided in the search for the couple.
Bob was 89-years-old, and Loveda was 92-years-old.
Copyright 2023 KSNB. All rights reserved.