Some rain by Wednesday Evening
Published: Mar. 21, 2023 at 9:32 PM CDT
HASTINGS, Neb. (KSNB) - There will be numerous chances for precipitation this week but one of the best chances for more widespread activity will come Wednesday. The day will be mostly dry, outside of a few possible sprinkles over southern and southeast counties. Temperatures will be seasonal with highs in the low to mid 50s, with cooler temperatures to the north.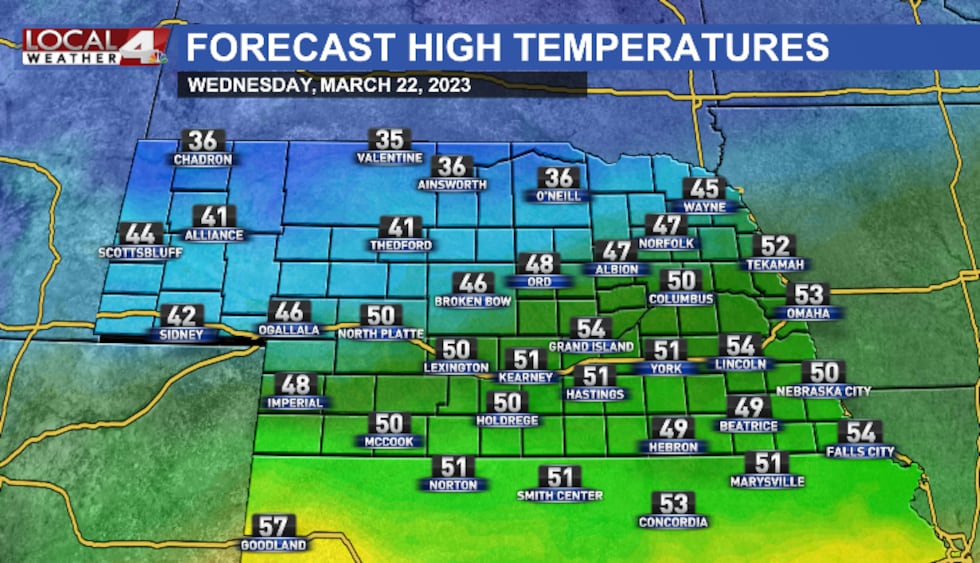 Wednesday evening, a cold front will move through the area producing some scattered showers, and there is enough instability for a few thunderstorms.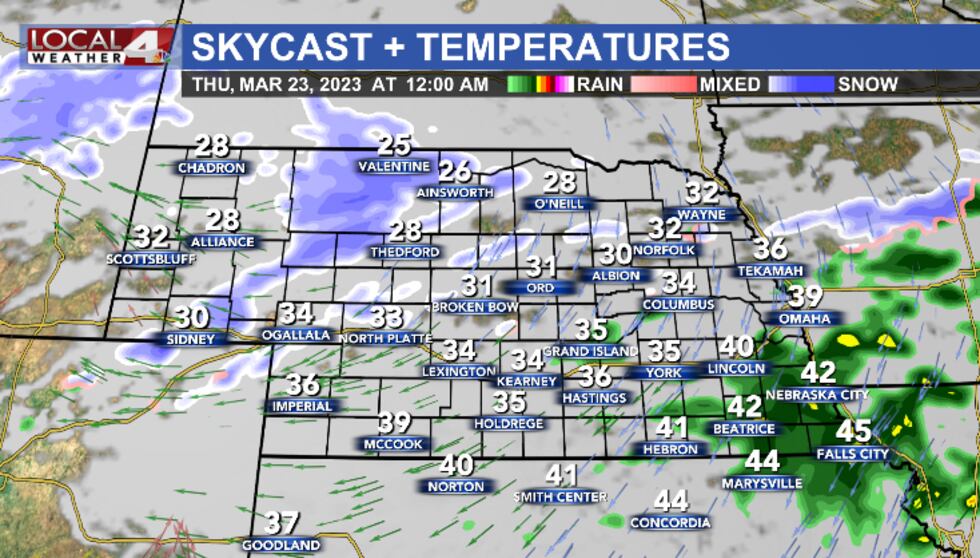 The next best chance for rain comes this weekend. A weak disturbance could produce a few showers and maybe a mix with snow late Friday night with a chance for rain in the Lexington, Holdrege, Kearney areas Saturday morning. Another cold front will advance Saturday night and this one will have more cold air associated with it. Rain showers will occur south of I-80 but to the the north of Grand Island will be a better environment for snow. Accumulations are not expected. A mix of rain or snow will be possible into Sunday morning with temperatures just below the freezing mark. Temperatures Sunday and Monday will be in the 40s before climbing back into the 50s with more sunshine expected next Tuesday.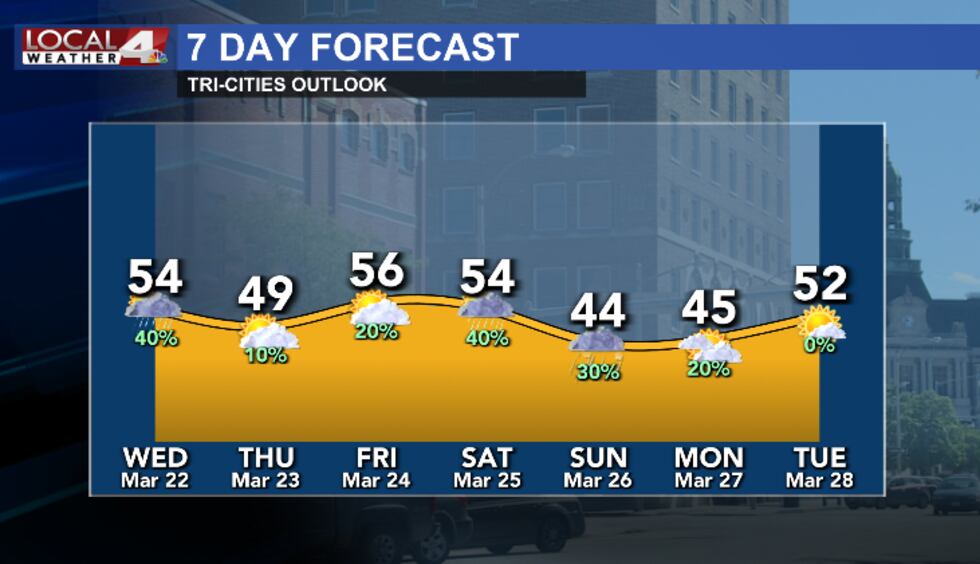 Copyright 2023 KSNB. All rights reserved.