NSP: Driver going wrong way on I-80 crashes into semi
Published: Apr. 5, 2023 at 4:54 AM CDT
|
Updated: Apr. 5, 2023 at 2:25 PM CDT
LINCOLN, Neb. (KOLN) - A crash on I-80 west of Lincoln late Tuesday night may have been caused by a drunk driver heading the wrong way.
Nebraska State Patrol troopers, along with deputies from the Lancaster County Sheriff's Office, were called to the area of mile marker 391 on I-80 just after 11 p.m. on a report of a semi and car crashing head-on into each other.
NSP said a 29-year-old woman from Dorchester side-swiped a semi while driving her BMW 330 eastbound in the westbound lanes.
Police said the BMW driver was transported to Bryan Health West Campus with non life-threatening injuries.
The driver of the semi was treated for minor injuries on scene.
NSP said troopers observed the woman to be impaired by alcohol. Citations are pending.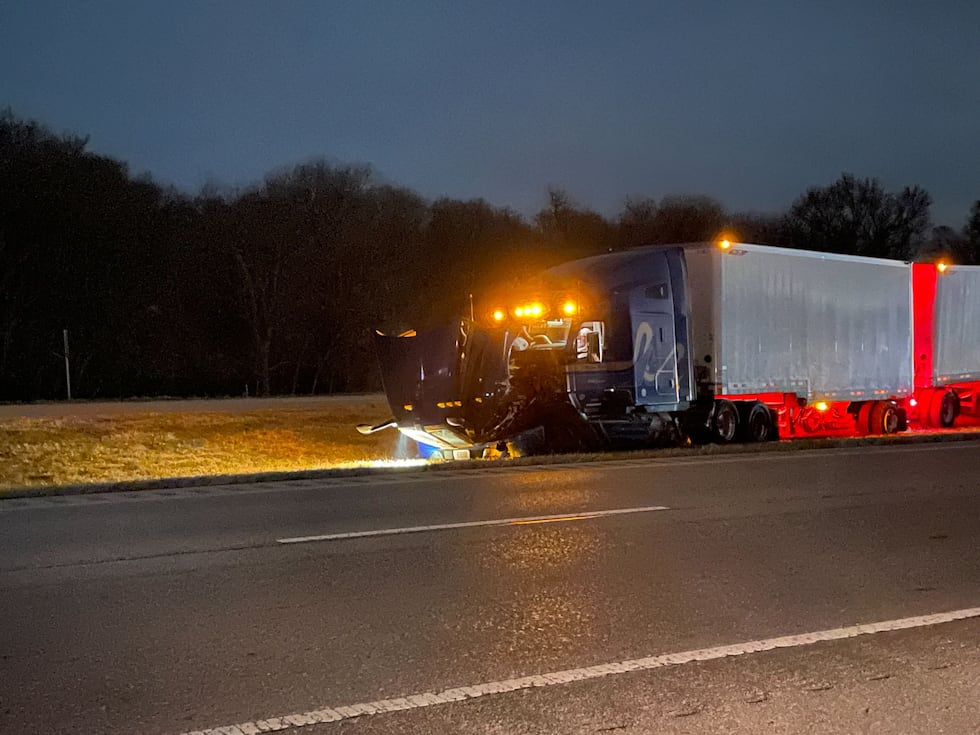 Copyright 2023 KOLN. All rights reserved.