Bison calf arrives at Stuhr Museum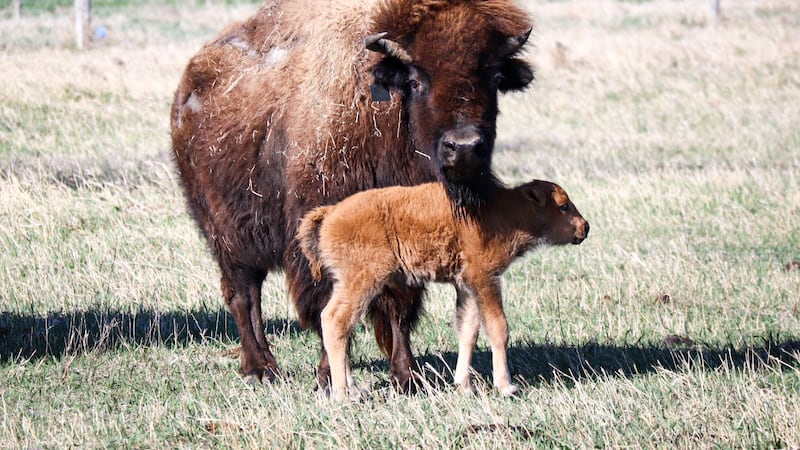 Published: Apr. 20, 2023 at 5:14 PM CDT
GRAND ISLAND, Neb. (KSNB) - Visitors of the Stuhr Museum will notice something new next time they stop by.
The Grand Island museum recently announced the birth of a new baby bison.
Museum officials said in a post on Facebook, they will not approach the mama or baby right away, as they both appear to be doing well, but will continue to monitor their conditions from a safe and respectful distance.
It is unclear if the baby bison is a boy or a girl. "We haven't been able to see yet if the bison calf is a boy or girl, but we can tell you it's been fun to see the baby walking, and even running, to keep up with its mama!", the post said.
Back in December, a partnership between the Stuhr Museum and Lazy K Arena brought five live bison to the museum.
Museum officials invite people to come out Stuhr to say 'hi' to the newest museum member but reminds people to not attempt to get too close as bison are known to be very protective.
Copyright 2023 KSNB. All rights reserved.