Hall County Courthouse to remain downtown
Whether the solution is an addition or a stand alone building, it will be near the current courthouse location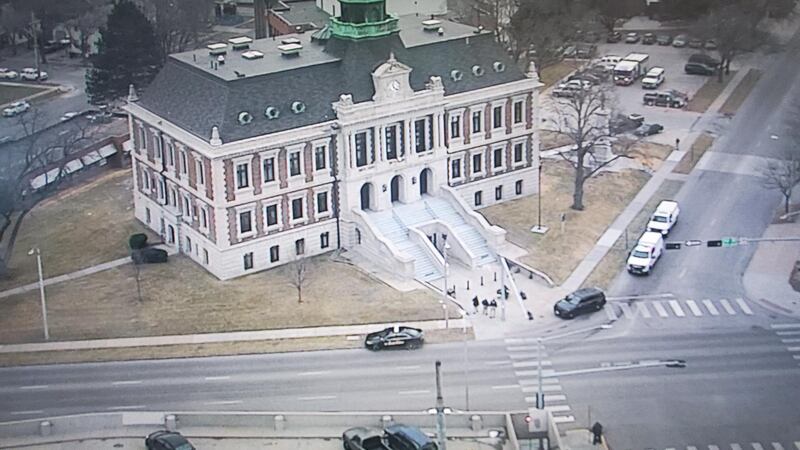 Published: May. 23, 2023 at 4:59 PM CDT
GRAND ISLAND, Neb. (KSNB) - Two Hall County Commissioners have told Local4 that the solution to the county courthouse space issue will be in downtown Grand Island.
Commissioners Ron Peterson and Gary Quandt said the county board Tuesday narrowed down some of the options for creating more space.
The board decided that whether the solution is an addition or a stand alone building that it will be near the current courthouse at First and Locust Streets. The proposal to build a new courthouse near the law enforcement center on the east end of Grand Island has been taken off the table.
The board Tuesday also voted on which offices would be in the new space. They decided to include new courtrooms, judges' offices, offices for the clerk magistrate of the county court and clerk of the district court and the county attorney's office.
The board decided that the offices for public defender, probation and child support would be elsewhere.
Peterson said there's still a lot of work to do on the cost of the project, the final design, whether to build an addition or a new stand alone building and how to pay for the upgrade.
The legislature is considering a bill to authorize another county judge for Hall County. And in March, county and district judges and local attorneys testified to the board about the need for more space.
Davis Designs had prepared some plan options for more space. Peterson said Tuesday's decision will narrow down some of the choices for the building.
Copyright 2023 KSNB. All rights reserved.