Jacobson retires from Nebraska women's tennis head coaching position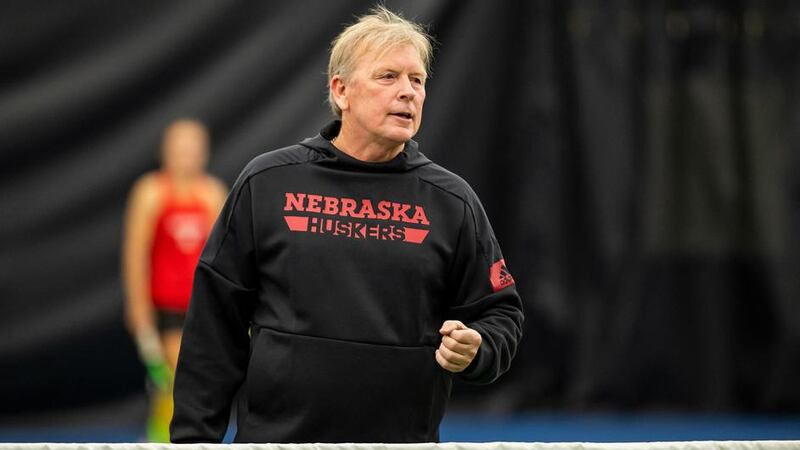 Published: May. 25, 2023 at 1:59 PM CDT
LINCOLN, Neb. (NU Athletic Communications) - Nebraska women's tennis head coach Scott Jacobson announced today (May 25th) that he is retiring from his position with the Huskers. Jacobson recently completed his 32nd season leading the Nebraska women's program and owns 470 career victories as the Husker head coach.
A three-time conference coach of the year, Jacobson's teams averaged nearly 15 wins per season and reached the NCAA Tournament six times since 2013. In 2013, Jacobson led Nebraska to the Big Ten Conference regular-season title and the Huskers reached the NCAA Sweet 16 for the first time in program history.
Jacobson finished his career ranked among the top 20 active Division I head coaches in victories. In addition to his three decades of service as the Husker women's coach, Jacobson began his association with Nebraska tennis as a men's assistant coach for 11 seasons from 1979 to 1989.
"I would like to thank the University of Nebraska for allowing me the opportunity to be a part of such an amazing institution," Jacobson said. "I would also like to thank all of the assistant coaches that I have had the opportunity to work with at Nebraska. A special thanks to Lisa Hart for being by my side these past two years. You are beyond amazing!"
"I would also like to thank former men's coach Kerry McDermott for trusting in me. I am forever indebted to Kerry. And last but not least, I would like to thank all the wonderful human beings, both men and women, I have been fortunate to coach over the years. You all have touched my heart and blessed me with so many amazing memories."
The 2013 season highlighted Jacobson's success at Nebraska. In the program's second season competing in the Big Ten, the Huskers posted a 10-1 conference dual record, captured the Big Ten title and had the greatest NCAA run in school history. Mary Weatherholt, the greatest player in program history, capped her Husker career by finishing as the runner-up at the 2013 NCAA Singles Championship.
Weatherholt was a first-team All-American in both singles and doubles play in 2013, as she teamed with fellow All-American Patricia Veresova to advance to the final eight in the doubles competition. Off the court, Weatherholt claimed one of the NCAA's top overall honors as a winner of an NCAA Top Ten Award in 2014.
The 2013 season capped a run of four consecutive 20-win seasons under Jacobson's direction. In that four-year span the Huskers ranked in the top 45 nationally in the final rankings each season.
"We want to thank Scott Jacobson for his leadership of the Nebraska women's tennis program for more than three decades," Nebraska Vice Chancellor, Director of Athletics Trev Alberts said. "Coach Jacobson has guided our women's team for two-thirds of the program's history, and he has served hundreds of student-athletes in our program. We celebrate his contributions to Nebraska and wish him all the best in retirement."
Nebraska will begin a national search for Jacobson's replacement immediately.
Copyright 2023 KOLN. All rights reserved.