Published: May. 25, 2023 at 7:47 PM CDT
HASTINGS, Neb. (KSNB) - The Drought Monitor was a downer for the Grand Island/Hastings area today, as we have been added to the Excessive Drought Category, indicating the drought has gotten worse. Every opportunity for rain is magnified in importance.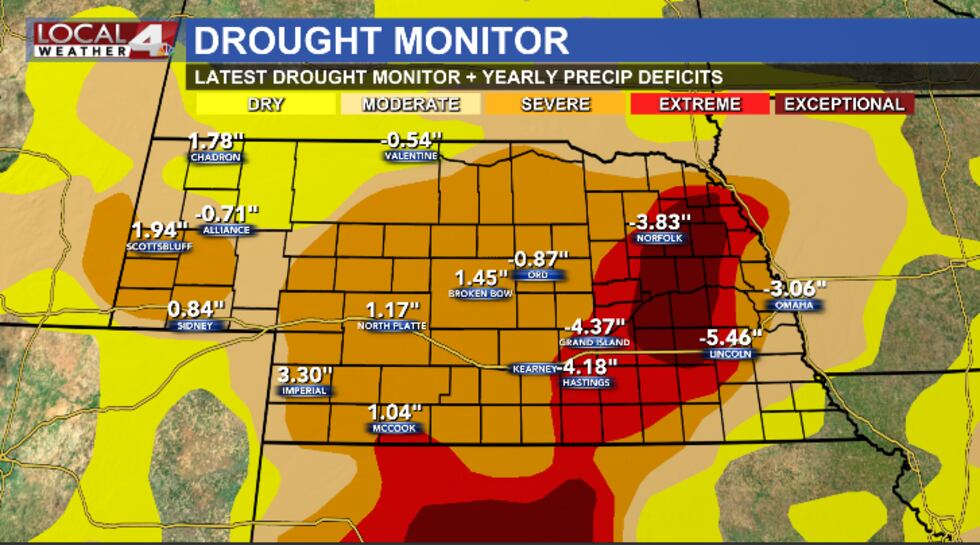 Active showers and thunderstorms will continue across the Local 4 area Thursday evening. Bands of rain may be scattered enough for some towns to be completely omitted, but the coverage area will continue to be decent through the mid to late evening before the rain diminishes with the loss of daytime heating. The rest of the night will be mostly cloudy with southeast winds 10-15 mph.
Friday and Saturday will again bring a chance of spotty showers and thunderstorms. Both days it will be tough to see rain much farther than the Kearney Holdrege area. Chances for the Tri-Cities will be 20 to 30 percent.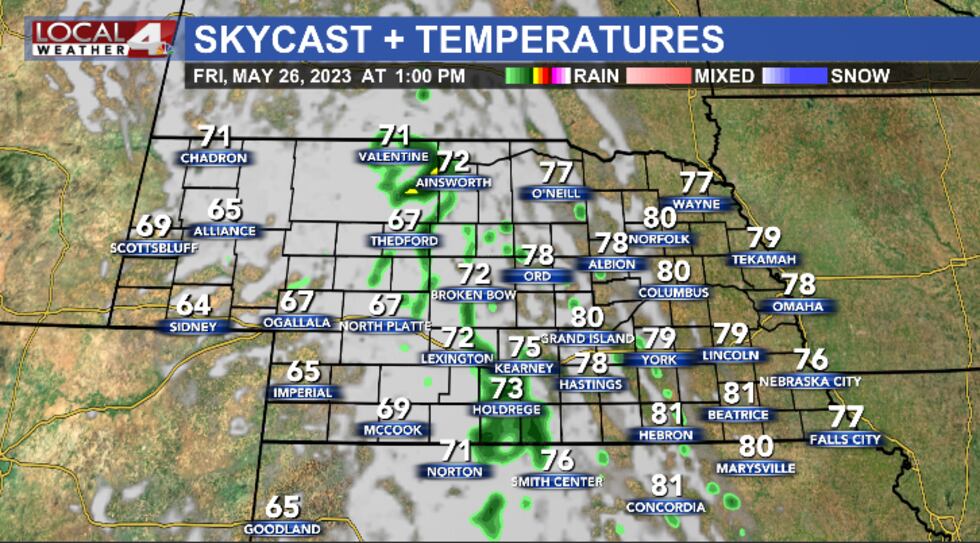 Sunday and Monday there will a better chance for rain in the central parts of the state. A morning shower will be possible for the Tri-Cities but the better rain coverage will hold off until Sunday night and Monday night. There will be ample dry time during the holiday weekend for outdoor activities. Temperatures for the weekend into next week will continue to be in the 80s with midweek temps in the upper 80s.
Copyright 2023 KSNB. All rights reserved.