Research balloon hovers over Hastings
Emergency Manager says it's not a threat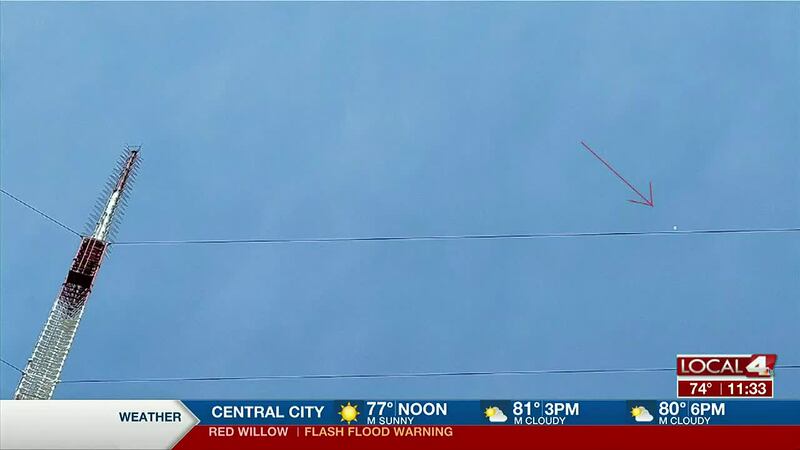 Published: May. 26, 2023 at 11:56 AM CDT
|
Updated: May. 26, 2023 at 1:56 PM CDT
HASTINGS, Neb. (KSNB) - A high-altitude research balloon could be seen over Hastings Friday morning.
It was located just north of town and had reached an altitude of 67,000 feet. Adams County Emergency Manager Ron Pughes said the balloon was registered and was not a threat.
The web app Flight Radar identified the balloon with an alpha-numeric code, which traced back to a company in Sioux Falls that specializes in research balloons.
The company is Aerostar and its website refers to its so-called Thunderhead Balloon systems. The company says it specializes in "stratospheric platforms utilized for surveillance, reconnaissance and telecommunications functions."
The Flight Radar app indicated that the balloon launched Thursday near David City in eastern Nebraska. The app showed that since the launch the balloon has traveled over Seward, Geneva, Edgar and Hastings.
Local4 has contacted Aerostar to learn more information.
Copyright 2023 KSNB. All rights reserved.