UNK's Ben Arens named All-American for 2nd year in a row
Arens qualified for the steeplechase finals at the NCAA DII championships for UNK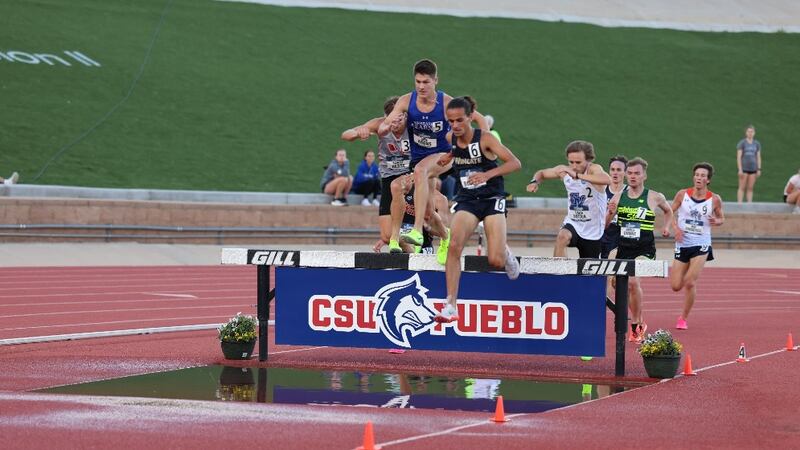 Published: May. 26, 2023 at 11:29 AM CDT
KEARNEY, Neb. (KNOP) - Redshirt junior Ben Arens qualified for the steeplechase finals to lead Nebraska Kearney at the 2023 NCAA Division II Outdoor Championships Thursday in Pueblo, Colorado.
Arens (Ainsworth) ran in the second of two heats and made a move at the 1,400-meter mark, going from seventh to first in a span of 400 meters. He finished third in a time of 9:16.75 and ninth overall. In a field of 19, a total of 12 advance to the finals tomorrow at 8:30 p.m. Central. Arens will repeat as an All-American as he earned second-team honors (places nine-12) last May.
He joins Loper great Ivan Ivanov (1995 and 1996) as the only two-time D2 steeple AA's. McCool Junction senior Luke Stuckey (1,500/3:53.22) and Kearney redshirt freshman Lily Novacek (hammer/183-3) both came in 13th place, just missing AA status.
Stuckey finished sixth in the second heat. Novacek recorded her top mark on her second attempt with her third throw going 180-1.
UNK's two men's D2 AA hammer throwers had top efforts of 189-6 (Derek Frese, 2005, 6th) and 183-3 (Kellen Jacobs, 2006, 7th).
Copyright 2023 KNOP. All rights reserved.