UNK football player jailed for assault
Published: Jun. 5, 2023 at 2:43 PM CDT
KEARNEY, Neb. (KSNB) - A UNK football player is in jail for assault connected to a string of crimes last month near the campus.
Xavier Delk, 23, a UNK football player from Aurora, Colorado, is charged with one count of first-degree assault, which is a class two felony. Buffalo County jail records show he was incarcerated Sunday.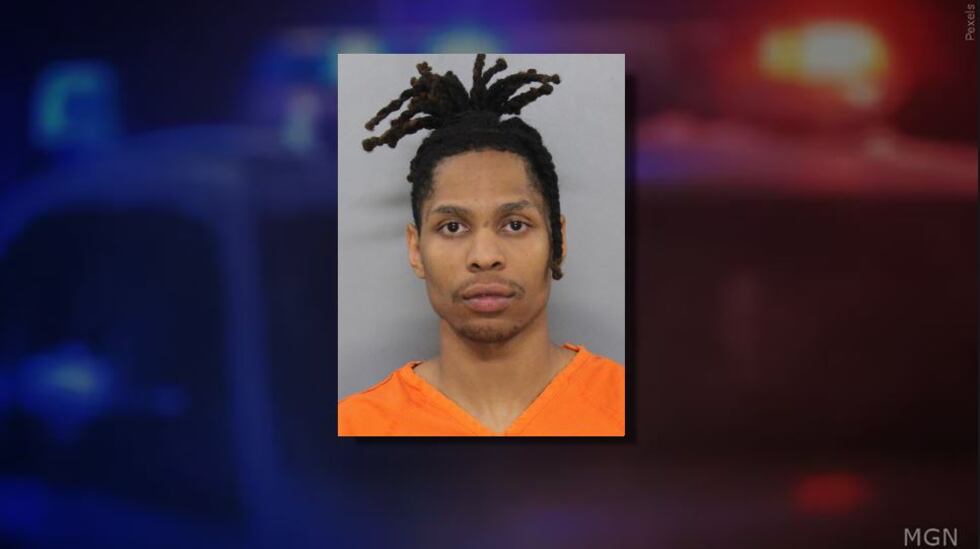 A judge last week issued an arrest warrant for Delk. According to the criminal complaint, Delk is accused of causing serious bodily injury to another man on May 14. Court records with more details about the crime were sealed last week by a Buffalo County judge.
A probable cause hearing is scheduled July 5. He's being held in the detention center on $50,000 bond.
This is the same date that a person was stabbed, and shots were fired at a party, according to Kearney police.
UNK confirmed that members of the football team were present at a string of shooting incidents earlier this month.
Prosecutors filed charges against Delk on May 26.
"We are aware of a pending charge against one of our student athletes related to an off-campus incident May 14," UNK Sr. Director of Communications Todd Gottula said. "Xavier Delk has been suspended from all football team activities pending the outcome of the charge. The university continues to cooperate with law enforcement and respect the legal and privacy constraints associated with the case."
Kearney Police have also arrested 19-year-old Marvin Zuniga for second degree assault against a UNK football player, which court documents identified as Delk.
Zuniga is accused of using a dangerous instrument to harm Delk. Zuniga's arrest was related to the early morning incident on West 23rd Street.
Police have also arrested two 17-year-old males from Kearney and a 26-year-old Kearney man, whose names police have yet to release.
Copyright 2023 KSNB. All rights reserved.