Winners chosen in hospital foundation's Ticket to Win fundraiser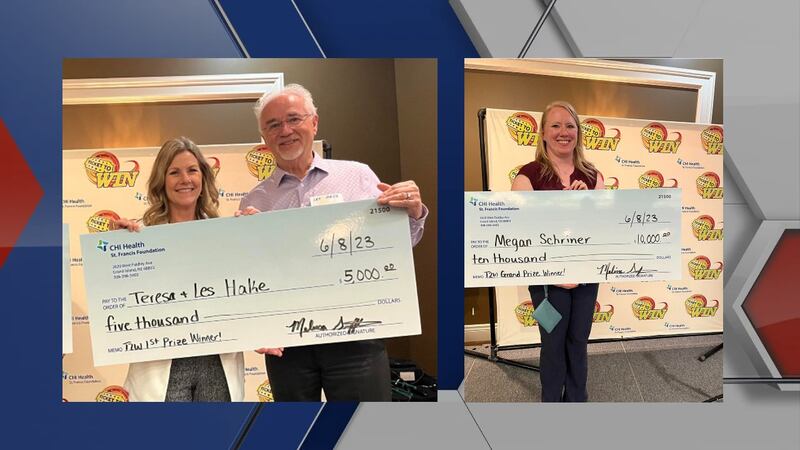 Published: Jun. 9, 2023 at 3:06 PM CDT
GRAND ISLAND, Neb. (KSNB) -CHI Health Foundation hosted its sixth-annual fundraising Ticket to Win raffle, and on Thursday the winners were chosen.
Megan Schriner won big with the $10,000 grand prize while Teresa and Les Hake made out with the $5,000 first prize.
Half of all proceeds from Ticket to Win provides life-saving equipment and training to emergency first responders for unbudgeted items in Hall, Hamilton, Howard, Merrick and Greeley counties, over $245,000 since its start.
This year, the remaining half of all proceeds will be directed to the hospital's Project Pediatric Comfort Carts. The carts will feature various interactive devices used to distract young patients during an Emergency Room visit allowing medical personnel to provide treatment more effectively.
"Thank you to all of our sponsors who helped make this year's event such a success," said Anissa Paitz, hospital spokesperson. "We are so thankful for the difference these donations will have on the health, safety and comfort of our patients and community."
Copyright 2023 KSNB. All rights reserved.