Sports betting begins at WarHorse Casino in Lincoln
Nebraska Racing and Gaming Commission authorized sports waging devices at Warhorse Lincoln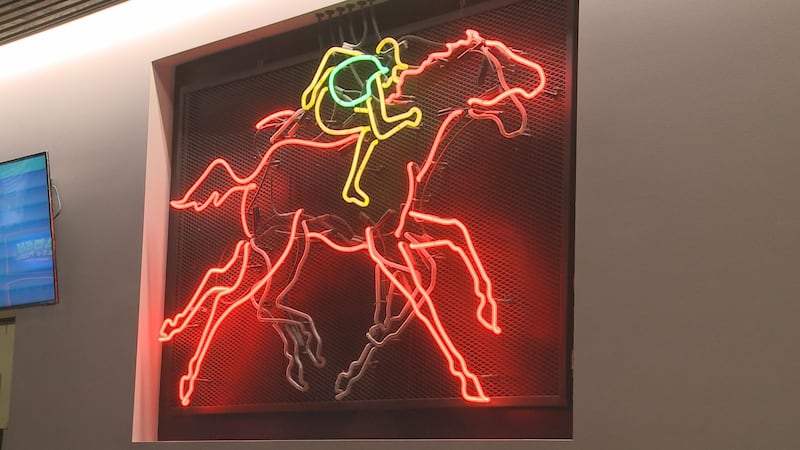 Published: Jun. 22, 2023 at 1:44 PM CDT
|
Updated: Jun. 22, 2023 at 10:30 PM CDT
LINCOLN, Neb. (KOLN) - The Nebraska Racing and Gaming Commission (NRGC) has officially authorized and certified the sports wagering devices at WarHorse Lincoln.
The approval of the devices marks a significant milestone for the casino and fulfilled the final requirement for the casino's sportsbook and sports betting kiosks to begin accepting wagers Thursday afternoon.
"We are thrilled to announce that sports wagering has been authorized in Nebraska, bringing an exciting new dimension to Nebraska's entertainment offerings," Tom Sage, Executive Director of the NRGC, said. "However, it is important to note that currently, the only legal sports betting venue in the state is the WarHorse Lincoln facility. We urge the public to refrain from engaging in sports betting through non-regulated online and mobile platforms, as it remains illegal in Nebraska. Furthermore, these illegal wagers do not contribute any tax revenue to our state."
David Anderson, vice president of Nebraska Horsemen's Benevolent Protective Association, was the first person to put down a bet.
"I bet two hundred and twenty dollars on Nebraska to beat Minnesota," Anderson said.
The launch of WarHorse Lincoln's sports betting coincides with one of the most highly anticipated events in Nebraska—the NCAA men's college World Series held in Omaha. Casino executives said that will serve as a perfect trial run going into the fall.
"Football is really what sports betting, is what drives it," Lance Morgan, the CEO of Ho-Chunk, Inc., said. "So I think it's good that we have a couple months to practice."
Although casino customers can legally wager on the CWS tournament, Nebraska regulations strictly prohibit online and mobile wagering. Nebraska also enforces a restriction on placing bets on in-state university and college home games.
"Though online gambling is prohibited, customers will be able to use WarHorse's app to build out wagers ahead of time, since they will still need to go to the facility to physically place the bet," Sage said. "While I cannot provide specific details on the app's functionality, I can assure you that the commission took a comprehensive approach in selecting the types of wagers and events available for betting, in hopes of assuring a safe, secure and exciting experience for all casino patrons."
As sports betting takes its first legal steps in Nebraska, the NRGC said they remain committed to maintaining the integrity of the industry, protecting consumers, and fostering an atmosphere of fairness and transparency within the state.
Copyright 2023 KOLN. All rights reserved.