Mesoscale Convective Systems: How they form and the hazards they bring
July 13, 2023
Published: Jul. 13, 2023 at 5:50 PM CDT
HASTINGS, Neb. (KSNB) - Over the past week you may have been awakened by the crashing of thunder and flashes of lightning overnight or just before sunrise. Why are there storms so late at night you may be wondering. Well, it's more than likely due to a MCS which is short for mesoscale convective system. Mesoscale meaning bigger than than a thunderstorm but smaller than a cold front. Ok, it's a fancy word for a cluster of thunderstorms.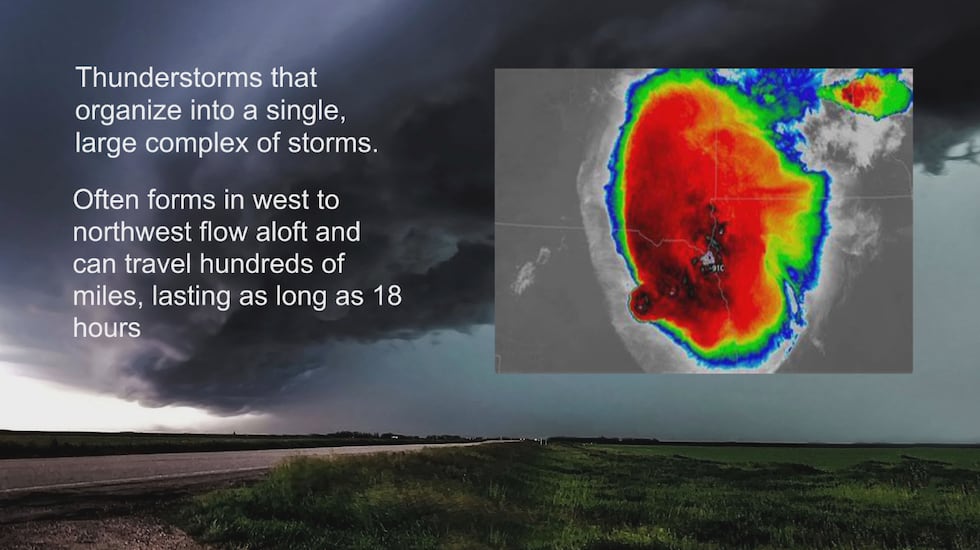 There are two types of MCS's. There is the blob of storms called a mesoscale convective complex and a linear form called a squall line. MCS's form when discreet thunderstorms congeal into a single complex of storms. This often happens in west to northwest flow aloft. Once they form into a larger group, the complex can travel hundreds of miles lasting as long as 18 hours. But it's night time, don't they need warm, humid air at the surface to thrive? Not exactly. Storms grow upscale into clusters thanks to a low level jet that intensifies just above the cooler air near the surface. This stream of air found between 1,500 and 3000 feet above the ground provides warm, humid air to feed the developing storms.
The cluster of storms become stronger overnight, often peaking in intensity and rainfall rates after midnight. Speaking of intense, while MCS's can produce hail and isolated tornadoes, the primary severe threats that are more concerning are heavy rainfall, that can lead to flash flooding, damaging wind gusts in excess of 70 mph and prolific lightning strikes. All of these occuring at night, making it all the more dangerous.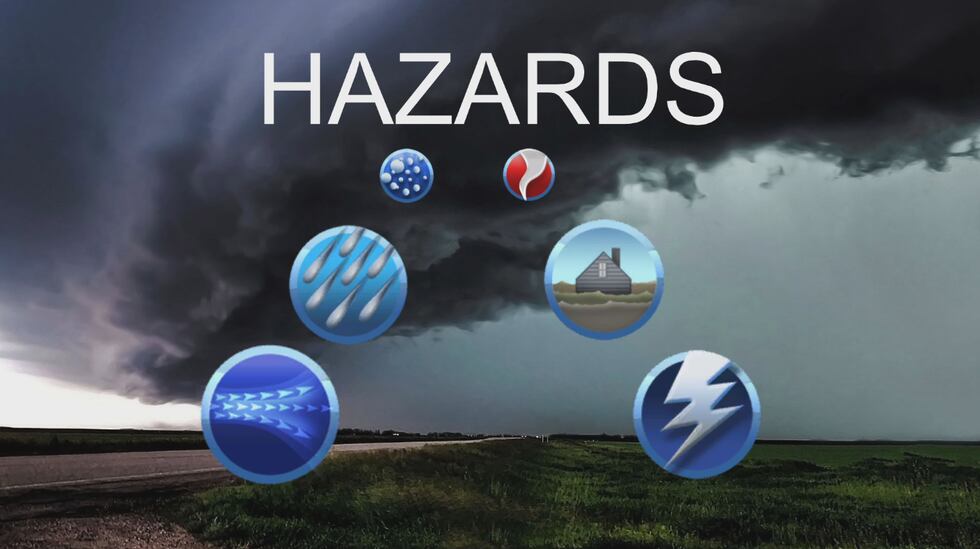 Copyright 2023 KSNB. All rights reserved.