Chipping away at the drought
August 8, 2023
Published: Aug. 3, 2023 at 6:00 PM CDT
HASTINGS, Neb. (KSNB) - We seem to talk about the drought monitor often these days. It's a dry topic. I know. But someone needs to address it. There is some good news to share this week thanks to the wetter weather. Before we get to that, let's take a look in the rearview mirror at where we started this year. Only because looking at where you came from can help you better understand how you got here. I'll tell you what. If Picasso had painted a picture of Nebraska, it would definitely have looked something like this. It was not pretty at the start of the year with the entire state in some sort of drought category.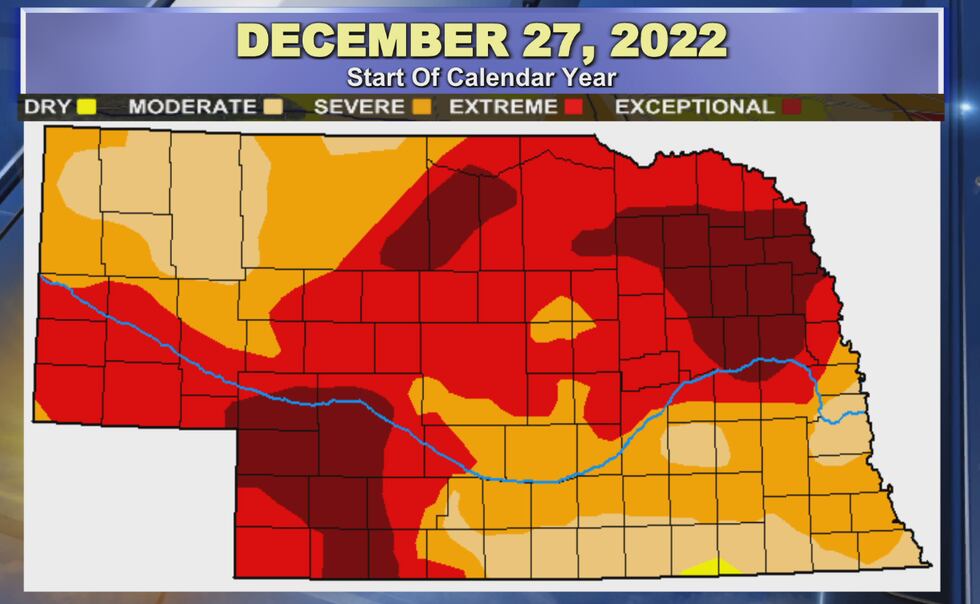 The worst being in the southwest, north central and northeast where an exception drought existed. Four months later, after receiving some much needed moisture, things improved some to the north and and southwest. Not so much to the east where the exceptional drought festered on.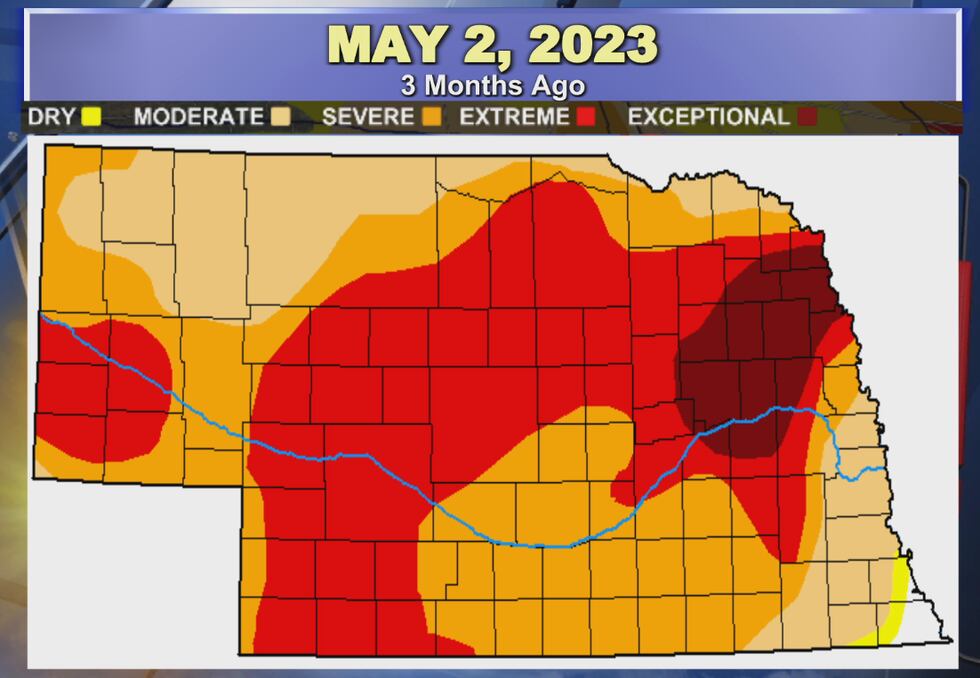 Jumping ahead another three months to July 25, the repetitive overnight showers and storms drenched the western half of the state eliminating the drought completely in much of the panhandle. The abundant moisture activity also knocked the extreme drought conditions in central spots down to moderate and severe.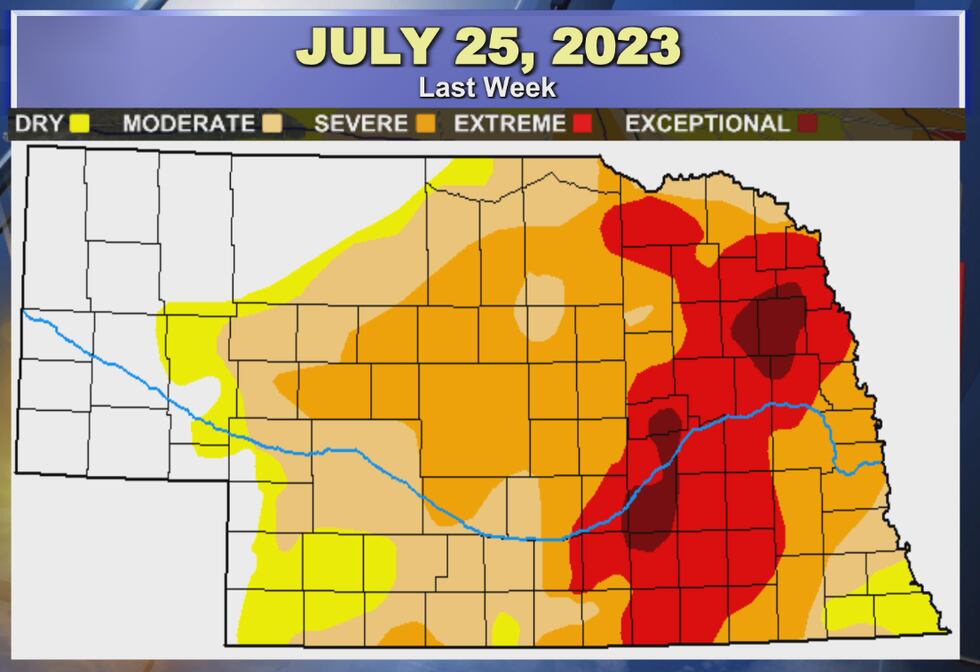 Although the extreme to exceptional drought conditions hang on in areas east of the Tri-Cities, central spots have seen a breakthrough with mostly moderate parched conditions on the map today.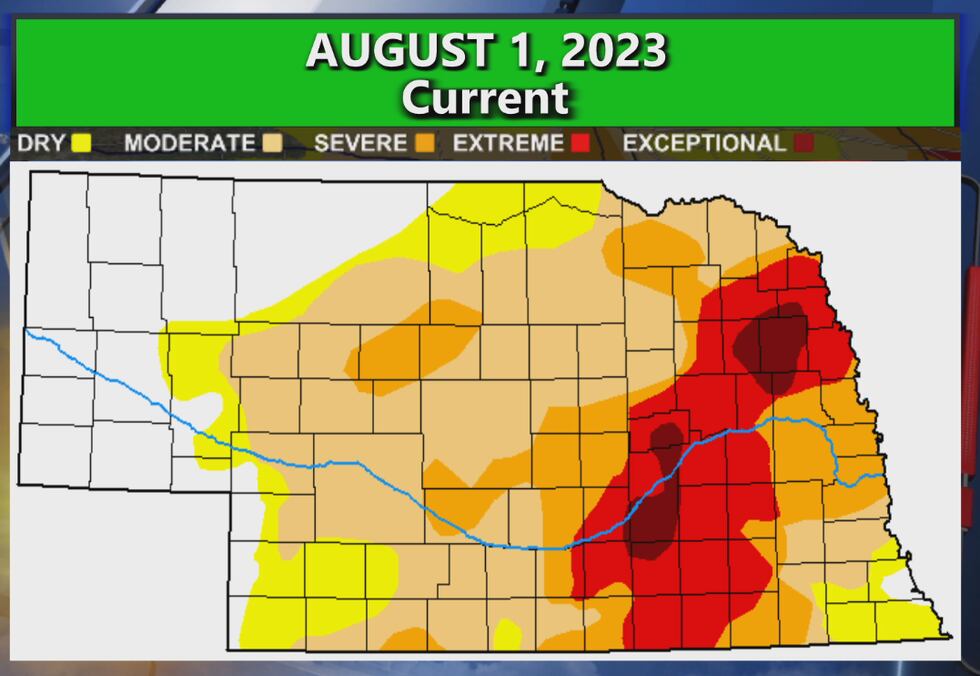 There is more good news. It looks like more rain is on the way. Maybe by year's end we will be a drought free state. One can only hope, right?
Copyright 2023 KSNB. All rights reserved.