Wood River man wins $250,000 playing Nebraska Pick 5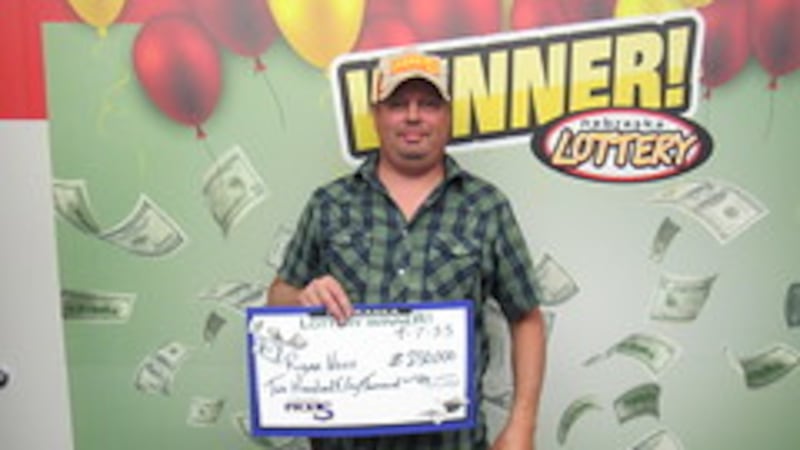 Published: Sep. 7, 2023 at 5:56 PM CDT
GRAND ISLAND, Neb. (KSNB) - Ryan Voss from Wood River won $250,000 by playing Nebraska Pick 5 through the Nebraska Lottery. The winning ticket was purchased at Pump & Pantry #52 located at 3210 Old Potash Highway in Grand Island.
The ticket contained one quick pick play for the September 6 drawing which matched the winning numbers 08, 14, 26, 35, and 38.
September seems to be a lucky month for Voss, seeing as he won $5,000 on Lucky for Life in September of 2022 and a $2,022 second chance drawing prize in September of 2021.
That does not suggest that Voss has not seen success in other months.
"I hit $500 the first day the game changed," Voss said, referring to the August 13 addition of Pick 5 enhancements that raised the second prize by $50. "Before that, I won $450 about 75 times."
According to Voss, he intends to purchase a brand-new pickup truck with his winnings, but there is one thing he won't be changing.
"My nickname at the store is 450," he said. "Some people asked me if I wanted to be 500 now, but 450 is fine with me."
Copyright 2023 KSNB. All rights reserved.