9/11 ceremonies happening in the Tri-Cities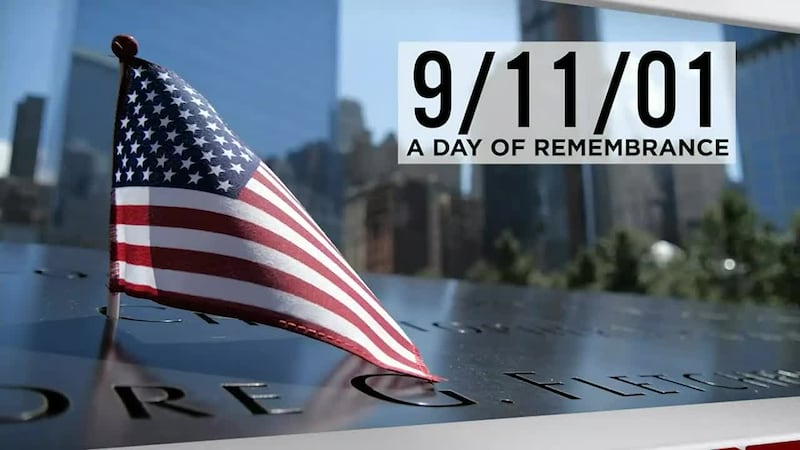 Published: Sep. 11, 2023 at 9:25 AM CDT
HASTINGS, KEARNEY Neb. (KSNB) - Americans across the country will take time to pause and reflect on the historic event that took place on September 11, 2001. Central Nebraskans in Hastings and Kearney have these opportunities to join others in national remembrance at these events.
Hastings
The City of Hastings is holding their September 11 ceremony at the New Hope Baptist Church at 10 a.m.
The church, located at 1204 West Fifth Street, will have Hastings Fire and Rescue and their honor guard, the Hastings Police Department, Adams County Sheriff's Office, Hastings Rural Volunteer Fire Department, Juniata Volunteer Fire Department and Livingston Butler Volland Funeral Home.
There will be a posting of the colors and the Pledge of Allegiance.
Retired Hastings firefighter Darin Clark will provide the main address.
Also included are readings representing each crash on September 11, 2001, including the crash near Shanksville, Pennsylvania, and the North Tower collapse.
Reverend Eddie Golf, Chaplin of the fire department and pastor of New Hope Baptist Church stated that although it is not a religious event said a site was needed for the ceremony .
"It has been 22 years since 9/11 we that witnessed the attack said we would not forget! So it is important that we not forget," Goff said.
Kearney
The Kearney Volunteer Fire Department is hosting its annual 9/11 Memorial Stair Climb at the Buffalo County Fair Expo Center from 11 a.m. to 8 p.m.
Registration opens at 10 a.m., either online at the KVFD Facebook page or at their website.
A t-shirt will be given at registration and a challenge coin is awarded upon completion.
Registration is $25 for individuals and $20 per team member, up to five in a group.
The proceeds go to the First Responders Foundation - Kearney Chapter, with 20 percent going to the National Firefighter Foundation.
Copyright 2023 KSNB. All rights reserved.