The super early freeze of 1974
September 20, 2023
Published: Sep. 20, 2023 at 5:46 PM CDT
HASTINGS, Neb. (KSNB) - When it comes to frozen stuff like the free ice cream at Jason's Deli, I'm all in. That's not the case with freezing temperatures. Especially when they arrive way too soon. That's exactly what happen in 1974 as one of the earliest frost and/or freezes on record intruded parts of central, south central Nebraska and north central Kansas the first week of September that year, as many locations dropped below the freezing mark on September 3rd!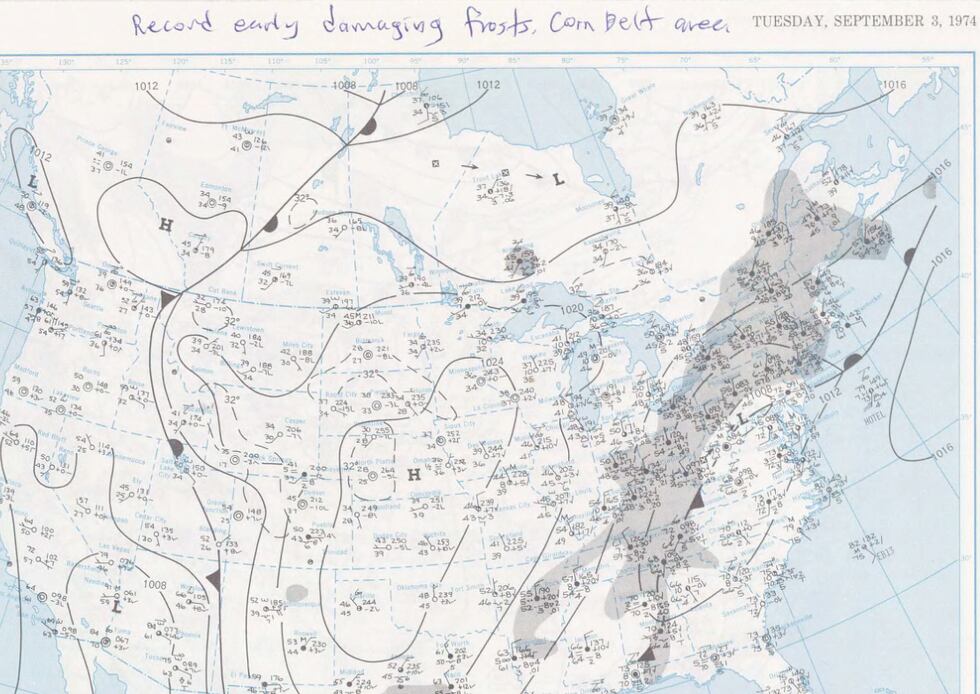 A surface weather map (shown above) from September 3, 1974 illustrates just why such frigid temperatures were observed. an unseasonably cold airmass plowed into the region behind a potent cold front. Eventually, a surface high pressure set up over the region, creating an ideal scenario for a record early freeze. In fact, note the handwritten comment "record early damaging frosts, corn belt area" at the top of the weather map. The original National Weather Service cooperative observation form from Gothenburg, Nebraska (shown below) shows that the observer at that time, who noted "clear. froze. ice. crop damage" on the right side of the form on the 3rd. It's interesting to note that Gothenburg also recorded freezing temperatures again just 10 days later on September 13th!
Just to reiterate, free ice cream.. good! Early freeze...bad!
Copyright 2023 KSNB. All rights reserved.