The Kearney High School Theatre presents 'The Musical Comedy Murders of 1940′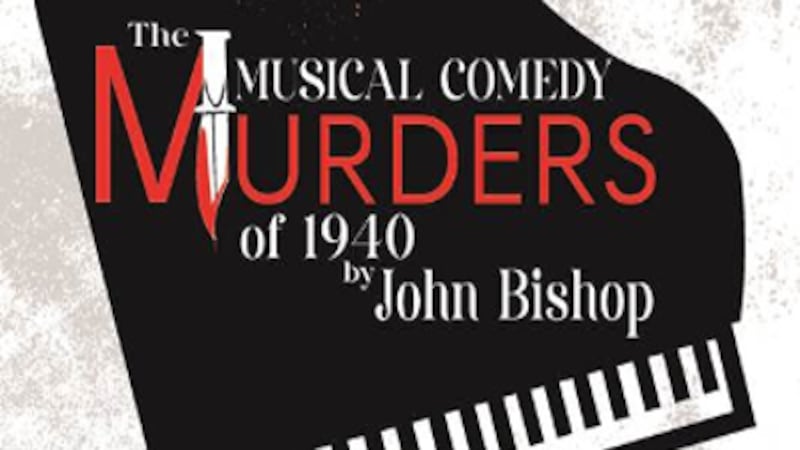 Published: Sep. 21, 2023 at 11:38 AM CDT
KEARNEY, Neb. (KSNB) - Kearney High Theatre Department will take the stage for "The Musical Comedy Murders of 1940″ by John Bishop next week.
The play tells the story of a creative team responsible for a recent Broadway flop gathering for a backer's audition of their new show at a wealthy estate in December 1940. The house is replete with sliding panels, secret passageways, and a German maid—all of which figure diabolically in the comic mayhem that follows when the infamous "Slasher" makes his reappearance and strikes again.
Being portrayed as a murder mystery, there is an advisory to parents that children might get frightened during the performance.
Kearney High School Theatre will put on four performances at the school.
Dates and times of performance are:
Thursday, September 28, 7 p.m.

Friday, September 29, 7 p.m.

Saturday, September 30, 8 p.m.

Sunday, October 1, 2 p.m.
Tickets are general seating and may be purchased at the door:
Adults - $10
Students - K-12 $5
Children - 4 years old and younger are free
Copyright 2023 KSNB. All rights reserved.