Trey McGowens Named to USA 3x3 U23 World Cup Team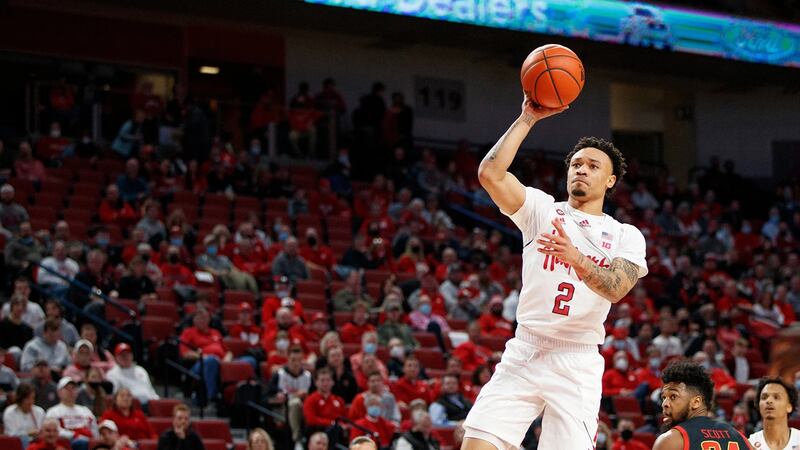 Published: Sep. 21, 2023 at 4:21 PM CDT
LINCOLN, Neb. (Nebraska Athletics) - A former Husker basketball player will make his debut for Team USA, as Trey McGowens has been selected to play in the 2023 FIBA 3x3 U23 World Cup next week.
The event, which takes place in Lublin, Poland, from Sept. 27-Oct. 1, marks the first time the USA has played in the FIBA 3x3 U23 World Cup since 2019. McGowens is one of four NBA G League players to represent the USA in the event. This will be McGowens' first appearance in USA Basketball and his 3x3 debut.
Pool play takes place on Wednesday, Sept. 27 and Friday, Sept. 29. The 2023 3x3 U23 World Cup will stream live on YouTube at www.youtube.com/fiba3x3. Joining McGowens on the four-member USA team includes Matthew Hurt, Jalen Lecque and Bryce Wills.
McGowens, who was with the New Jersey Nets Summer League roster, spent the 2022-23 season with the Long Island Nets in the G League, appearing in 23 games as a rookie.
At Nebraska, McGowens was a two-year starter for the Huskers (2020-22). He averaged 9.2 points, 4.0 rebounds, 2.0 assists and 1.5 steals per game at NU while he was often assigned to the opponent's top perimeter scoring threat.
His best season at NU was in 2020-21 when he averaged 10.7 points, 3.9 rebounds, 2.3 assists and 1.4 steals per game. He finished fifth in the Big Ten Conference in steals per game and ranked second on the squad in both scoring and assists in 2020-21. McGowens played in just 15 games in 2021-22 after suffering a broken foot early in the season. As a collegian, he totaled nearly 1,200 points, 200 steals and 400 rebounds including his two seasons at Pittsburgh (2018-20).
He is the third Husker to represent his country in 3x3 in international play, joining Tai Webster (New Zealand) and Keisei Tominaga (Japan), as Tominaga played in the Tokyo Olympics in the event.
Preliminary Round: Pool D
Sept. 27
vs. Japan 3:50 a.m.
vs. Italy 6:05 a.m.
Sept. 29
vs. Egypt 4:15 a.m.
vs. Lithuania 6:05 a.m.
Copyright 2023 KOLN. All rights reserved.