16-year-old to trial court for attempted murder in Grand Island shooting
Published: Sep. 22, 2023 at 11:43 AM CDT
|
Updated: Sep. 22, 2023 at 2:55 PM CDT
GRAND ISLAND, Neb. (KSNB) - A 16-year-old accused of firing two shots at a passing car in downtown Grand Island is headed to trial court for attempted murder.
Isaac Ronquillo is charged with two counts of attempted first-degree murder, three counts of use of a deadly weapon to commit a felony, one count of unlawful discharge of a firearm and one count of tampering with evidence.
Court records indicate Ronquillo was with 18-year-old Jesus Patino July 13 as they were walking downtown, when a car driven by Sergio Munoz, 18, with the three juvenile male passengers drove by. An argument started and Patino and the Ronquillo began chasing the car.
Police said Ronquillo fired twice at the car and a 16-year-old male in the back seat of the vehicle fired six shots in return.
Nobody was wounded, but the gunshots struck three other vehicles.
On Monday a judge found probable cause and transferred Ronquillo to Hall County District court for possible trial on those seven charges.
He will appear in district court October 10 for arraignment. At an arraignment hearing a suspect typically pleads guilty or not guilty to the charges faced.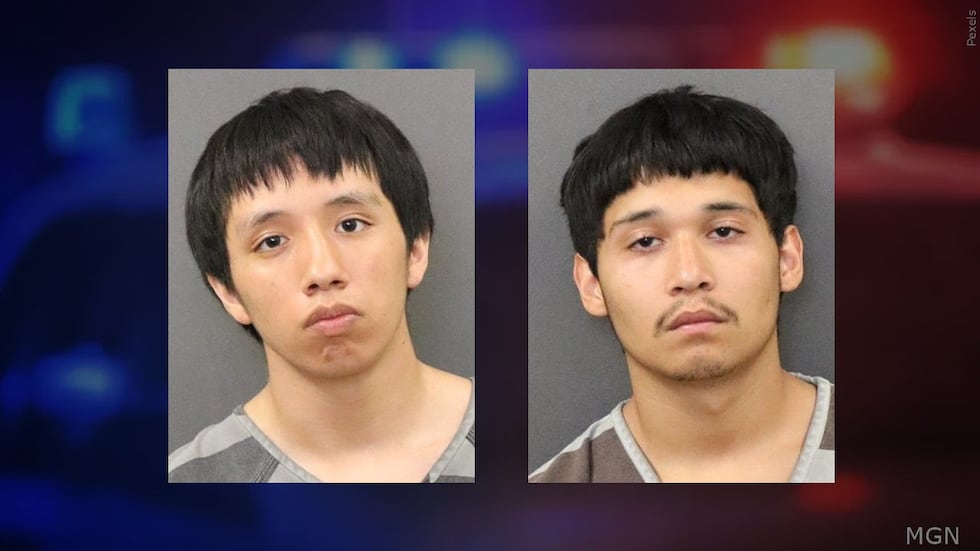 For his part, Munoz is charged with tampering with evidence. He appeared in Hall County Court Friday, but his probable cause hearing was continued to Oct. 24.
Patino is also charged with evidence tampering and his case is pending in district court. Motion briefs from prosecution and defense attorneys are due in that case Oct. 10.
Police have not identified the 16-year-old who returned fire from the car.
Two other teens, 14 & 16, who were in the vehicle, were issued citations.
Copyright 2023 KSNB. All rights reserved.