Fall Max: The second season of severe weather
September 22. 2023
Published: Sep. 22, 2023 at 5:38 PM CDT
HASTINGS, Neb. (KSNB) - Fall is a time for change. A change in scenery and a change in temperatures. However, it's also a time when there is a struggle between cold and warm. Just like spring, fall is a battleground season when surges of warm, humid air from the Gulf of Mexico sometimes meet up with the increasingly stronger cold fronts and jet stream winds that typically sweep across the country this time of year.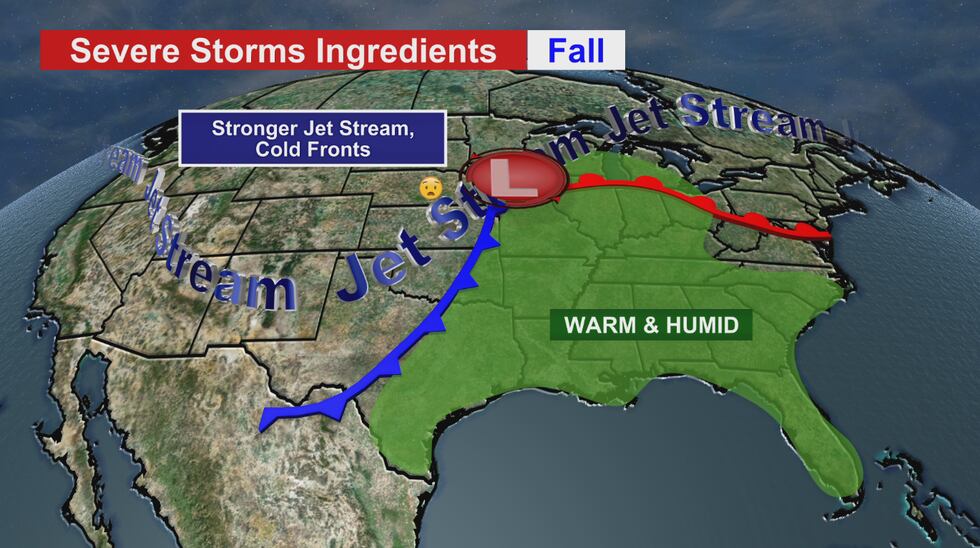 When this mix of elements comes together it can create organized severe thunderstorms that produce damaging winds, large hail and tornadoes. Although spring produces a much higher number of tornadoes, fall can also have larger outbreaks. the biggest fall tornado outbreak occurred November 21-23, 1992. A total of 105 twisters touched down in parts of 13 states from Texas to the Carolinas and killed 26 people and injured 638.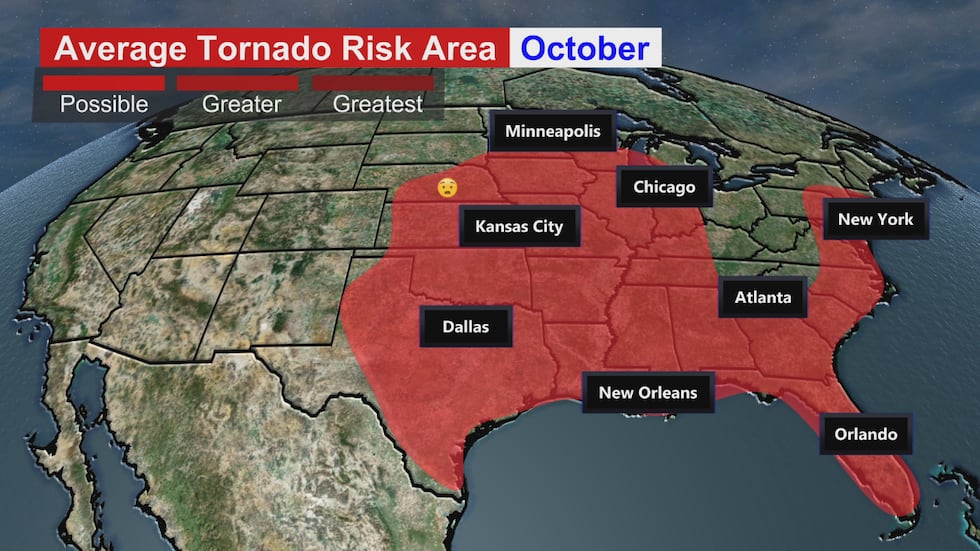 Tornadoes can spin up in the month of October from the Midwest and parts of the plains into the deep south and Mid-Atlantic. As we shift into November, the risk of second-season tornado outbreaks is typically found in the deep south, where warm and moist air is more common. However, they can sometimes spread farther north into portions of the Midwest.
Copyright 2023 KSNB. All rights reserved.