Rough weather next couple of days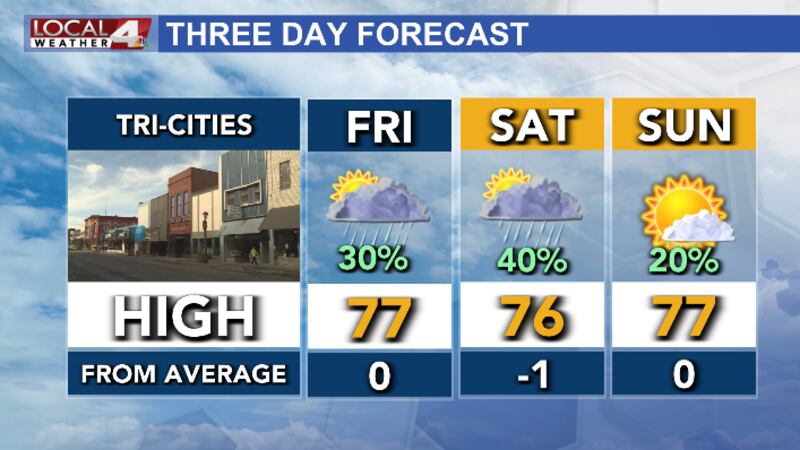 Published: Sep. 21, 2023 at 8:43 PM CDT
HASTINGS, Neb. (KSNB) - The threat for severe weather will impact Southern Nebraska through the midnight hour Thursday evening. A Tornado Watch is in effect for Southwest and South Central Nebraska until 10 pm. Besides a few tornadoes, storms will be capable of damaging winds to 70 mph, large hail and torrential rains that could cause localized flooding. As the storm come together later in the evening, some locally strong winds are possible before the storms continue their way eastward overnight.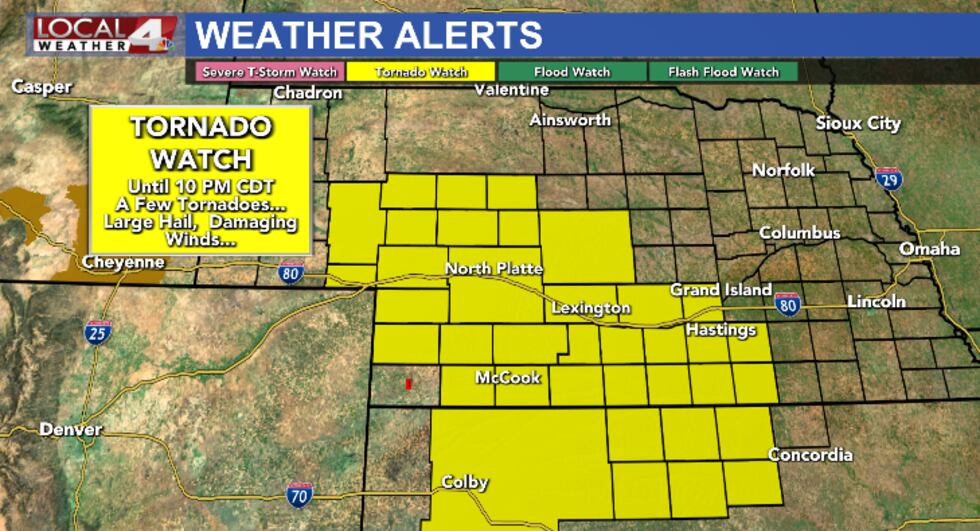 Heading into Friday morning, there still is a chance of some isolated to scattered non severe thunderstorms hanging around the area. The storm threat for Friday will be determined in part as to how the environment is worked over from Thursday storms. But there will also be an upper level low that will drag a cold front through the region Friday through Saturday. While there will still be chance for thunderstorms Friday in the Tri-Cities, it appears the main threat will be to the north of I-80 mainly in North Central areas of the state. Highs on Friday will be in the mid to upper 70s.
Saturday the front will continue eastward but the storm chances are not particularly high at this stage. Temperatures behind the front will cool slightly. It's still possible there could be some storm chances for the Husker game Saturday afternoon. Sunday into next week highs will continue to be in the 70s with small chance for storms especially Wednesday night into Thursday.
Copyright 2023 KSNB. All rights reserved.