Weekend starts with storms then sun...
Published: Sep. 22, 2023 at 9:28 PM CDT
|
Updated: Sep. 22, 2023 at 11:09 PM CDT
HASTINGS, Neb. (KSNB) - A few areas of sprinkles, drizzle, maybe a shower will be possible Friday evening. With east or southeast winds and ample moisture in place from last night's rains, low clouds and fog are expected overnight and could be dense in some areas unless winds take on a more southerly orientation.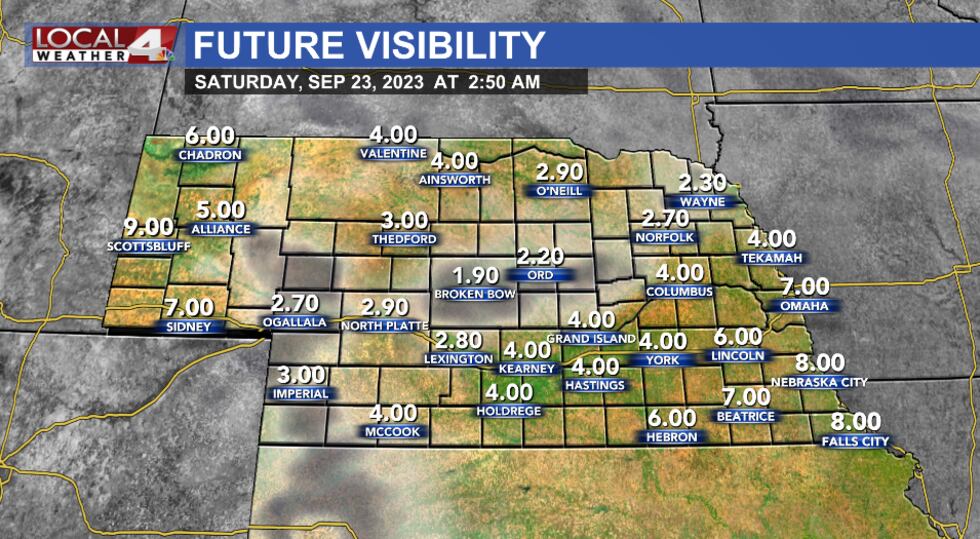 Besides the fog, a cold front will push into Western Nebraska around midnight then into Central Nebraska by Saturday morning, producing showers and thunderstorms. Better storm coverage favors north central and northeast areas of the state, but the southern extent of storms could swipe northern part of the Tri-Cities by Saturday morning but most the activity will stay north.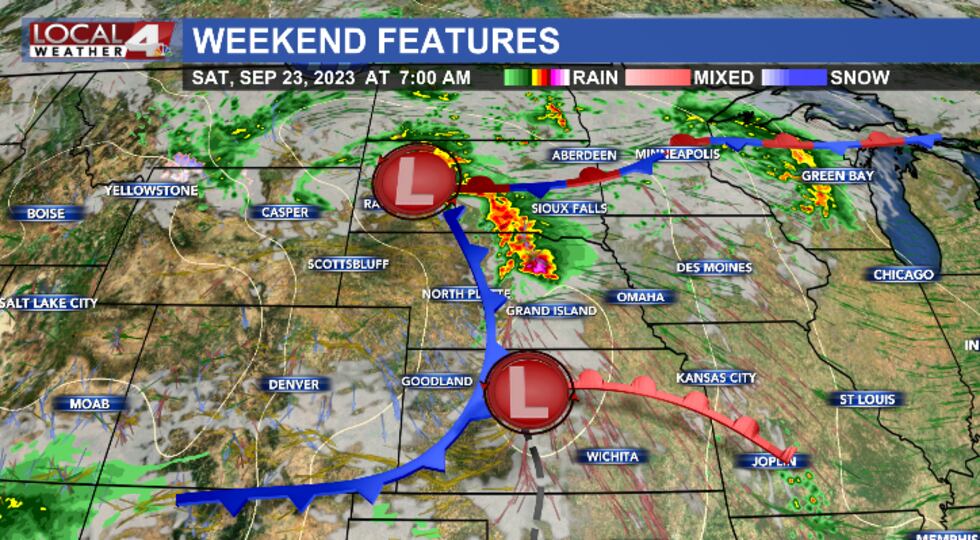 The front will continue to march east and into the Lincoln area Saturday, possible producing rain and thunderstorms in the morning into the early afternoon, but should be east of the city by game time. There is a severe weather threat for Eastern Nebraska but the severe activity may not develop until the Iowa side of the river.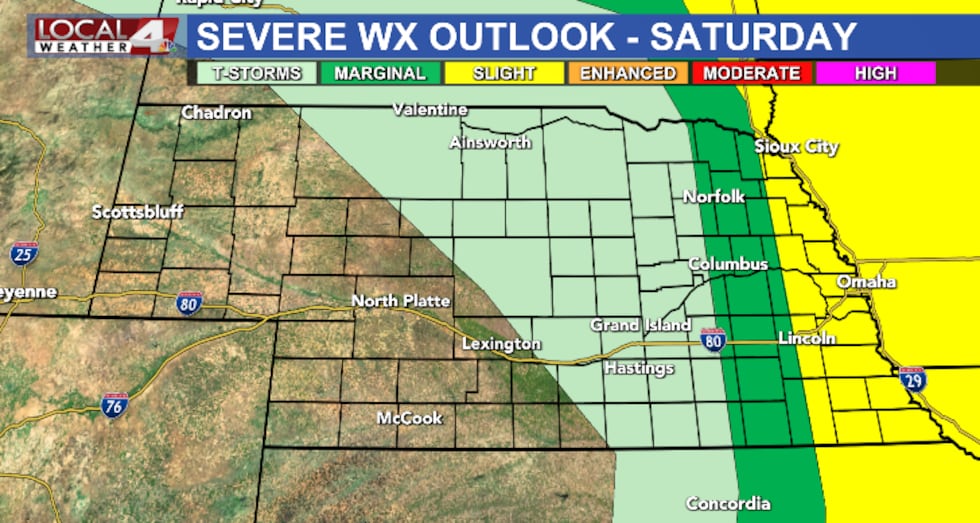 Mostly cloudy skies in the morning will clear in the afternoon as temperatures warm into the 60s and 70s and maybe lower 80s for highs.
In the wake of the front, Sunday should be mostly sunny with northwest winds. Highs will be in the mid to upper 70s. An upper level ridge will build into state next week keeping sun filled skies and maintaining warmer conditions as highs stay in the 80s all week long.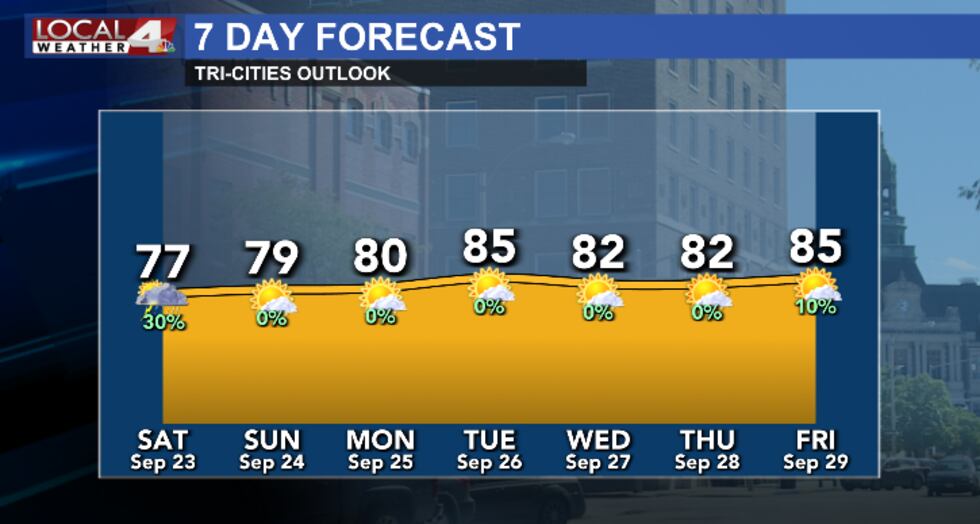 Copyright 2023 KSNB. All rights reserved.