Registration open for annual Early Childhood Conference at UNK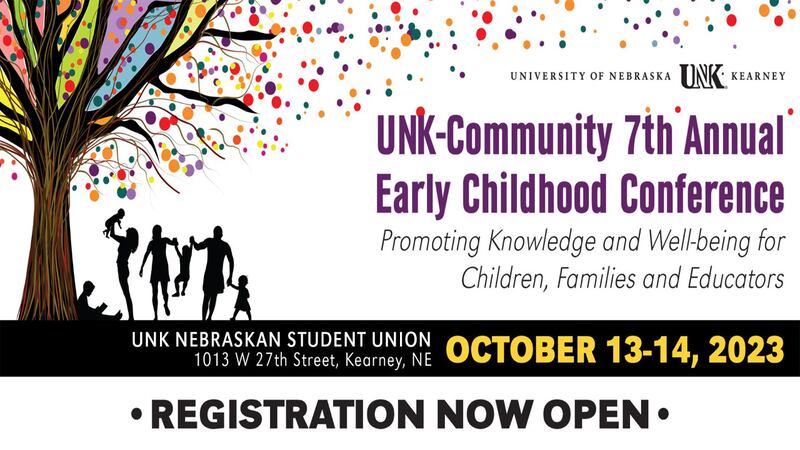 Published: Sep. 25, 2023 at 1:02 PM CDT
HASTINGS, Neb. (KSNB) - The seventh annual UNK-Community Early Childhood Conference is scheduled for Oct. 13-14 in the University of Nebraska at Kearney's Nebraskan Student Union.
This year's theme is "Promoting Knowledge and Well-being for Children, Families and Educators."
The keynote speaker is Kristen Peterson, founder of Butterfly Hill Nature Preschool in Alexandria, Minnesota, and host of "The Play Based Learning Podcast." An advocate for play-based learning in early childhood environments, Peterson shares stories and lessons that can be applied to the life of any early childhood professional and motivates them to take risks to better serve children.
Her keynote address, "Trust Your Cape," will inspire attendees to forget about their fears and pursue new ideas that benefit early learners. Peterson will also lead group sessions during the conference's first day.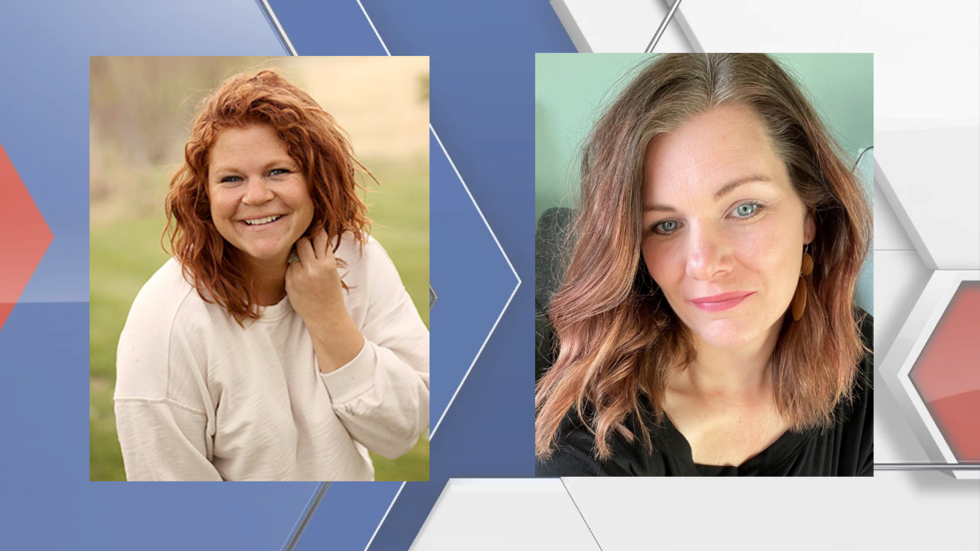 On the second day, early childhood consultant, coach and trainer Jenny Benson will present "Inside Out Emotional Literacy," covering topics such as brain development, emotions and their impact on behavior, and strategies to teach emotional literacy to young children.
With more than 20 years of experience in the early childhood field, Benson has worked for Nebraska Extension, the Nebraska Department of Education Office of Early Childhood and Rooted in Relationships, an initiative of the Nebraska Children and Families Foundation. She holds a doctorate in education and human sciences with a specialization in child, youth and family studies from the University of Nebraska-Lincoln and is both a registered Circle of Security-Parenting Educator and Circle of Security-Parenting Classroom Facilitator.
The UNK-Community Early Childhood Conference is geared toward child care providers, preschool and elementary teachers and staff, Head Start, Early Head Start and Sixpence staff, early interventionists and early childhood special education teachers, university faculty and students, and other community members interested in early care and education. Sessions are approved for in-service hours for licensed child care providers.
For cost and registration information, visit unk.edu/ec-conference. Registration deadline is Sept. 28.
The conference is sponsored by the UNK College of Education, Buffett Early Childhood Institute, Nebraska Early Learning Connection, Nebraska Association for the Education of Young Children, Nebraska Department of Health and Human Services, Kearney Child Care Association and UNK's Plambeck Early Childhood Education Center.
The UNK College of Education also presents its Dr. LaVonne Plambeck Early Childhood Pioneer Award and Early Childhood Practitioner Award during the event.
Copyright 2023 KSNB. All rights reserved.