Prairie Loft readies for 16th annual Harvestfest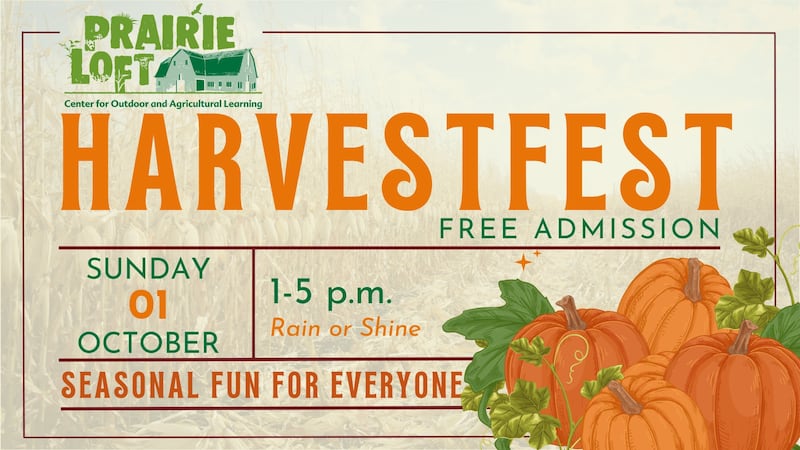 Published: Sep. 26, 2023 at 3:31 PM CDT
HASTINGS, Neb. (KSNB) - Sunday, October 1st marks the 16th annual Harvestfest, featuring many of the area's vendors and artisans.
The event is free, rain or shine, and features lots of activities for the whole family.
Kids' areas with farm-based activities, games, art, mud kitchen

Local Products & Art Vendors featuring: Jewelry, clothing, textiles, woodcraft, pottery, jams, baked goods, face painting, and more!

Food trucks: Serrano's, The Big Pig and 4H Burger Bar

Farm animals with Adams County 4-H

Baby goats, llamas and alpacas

Modern and antique farm machinery displays and demos

with Landmark Implement and Platte Valley Antique Machinery Association

Music & dance for families with Jim King at 1:30, 2:30 and 3:30 p.m.

Farmers market vendor with local produce, meats, jams, salsa & baked goods

Details and activity schedule on the Prairie Loft Facebook page.
All activities take place between 1:00 p.m. and 5:00 p.m. on Sunday, October 1st. Admission is free. Pumpkins will be available for sale and proceeds support Prairie Loft, with special thanks to Ken Franzen and Neilsen Kids U-Pick Pumpkin and Sweetcorn Patch.
The event will be held at Prairie Loft, located just west of Hastings at 4705 DLD Road. Last year's event drew 1,000 visitors. Please consider carpooling! No pets, please.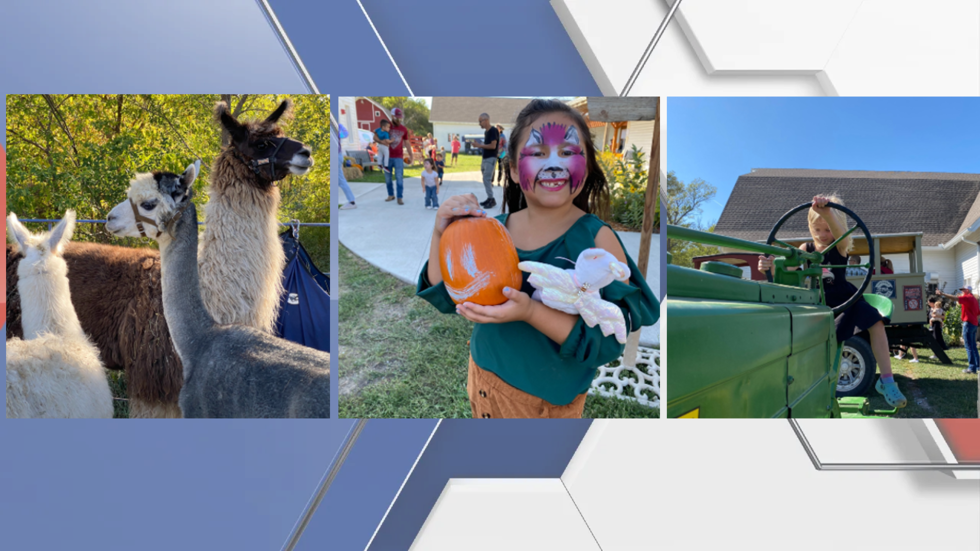 Sponsored in part by the CPI, Agri Affiliates, Adams County Bank, Adams County Convention and Visitors Bureau, Nebraska Early Development Network and Berger Livestock.
Prairie Loft's mission is to teach agriculture appreciation, outdoor education, cultural connections, and the wise use of natural resources. Details and map & directions on this website.
Copyright 2023 KSNB. All rights reserved.