Hastings teen sentenced to prison for fight with police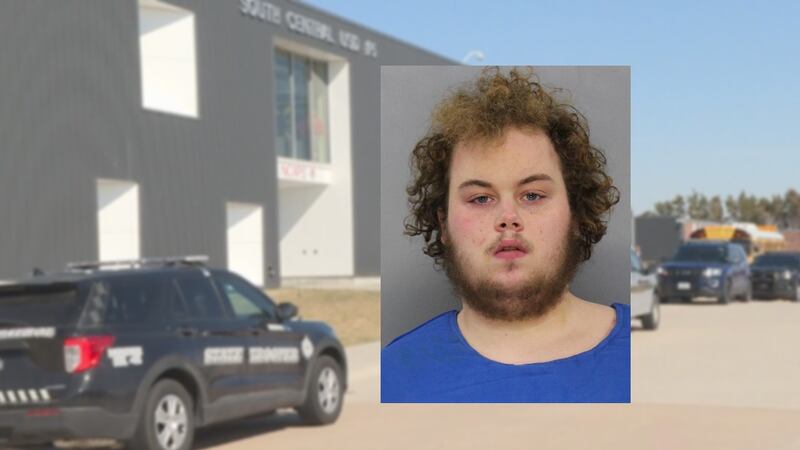 Published: Sep. 27, 2023 at 3:30 PM CDT
HASTINGS, Neb. (KSNB) - The Hastings teenager connected to a school lockdown at Sandy Creek has been sentenced to prison for a fight he had that same day with police.
Connor Black-Lintz, 18, was convicted of felony attempted assault on a police officer and was sentenced Wednesday to 18 months in prison and one year probation. He was also sentenced for three related misdemeanor crimes:
Resisting arrest, six months in prison

3rd degree Assault, one year in prison

Assaulting a public safety officer with bodily fluid, one year in prison
The sentences for the misdemeanor crimes will be served concurrently, or at the same time as the sentence for the attempted assault on a police officer.
Sandy Creek schools went into lockdown April 4. Court records show that Black-Lintz had an argument with a Sandy Creek male student over dating a Sandy Creek female student. Court records also show that Black-Lintz sent a Snapchat message threatening harm to the male student and made a phone call to the school which indicated the male student had a gun in his locker. No gun was found.
In that case, Black-Lintz pleaded no contest and was convicted of misdemeanor intimidation by phone. In exchange for the no contest plea, prosecutors dropped two charges of terroristic threats and false reporting. Black-Lintz will be sentenced for the intimidation crime Oct. 10 and could get up to three months in jail and a $500 fine.
Adams County Court records indicate law enforcement officers approached Black-Lintz at his Hastings home after the threat at the Sandy Creek school and that Black-Lintz resisted officer's attempts to handcuff him. After he was handcuffed, Black-Lintz was accused of hitting, kicking and spitting on a state trooper. He also allegedly head-butted a Hastings police officer and allegedly threatened to kill the officers and shoot them and their vehicles.
Copyright 2023 KSNB. All rights reserved.