Seasonal turns into sizzle
Published: Sep. 26, 2023 at 9:39 PM CDT
|
Updated: Sep. 26, 2023 at 9:41 PM CDT
HASTINGS, Neb. (KSNB) - We'll have one more day of mild, seasonal temperatures before September starts to sizzle by the end of the week. Morning temperatures on Wednesday will be as cool as we'll see them for awhile as lows will range from the 40s to lower 50s.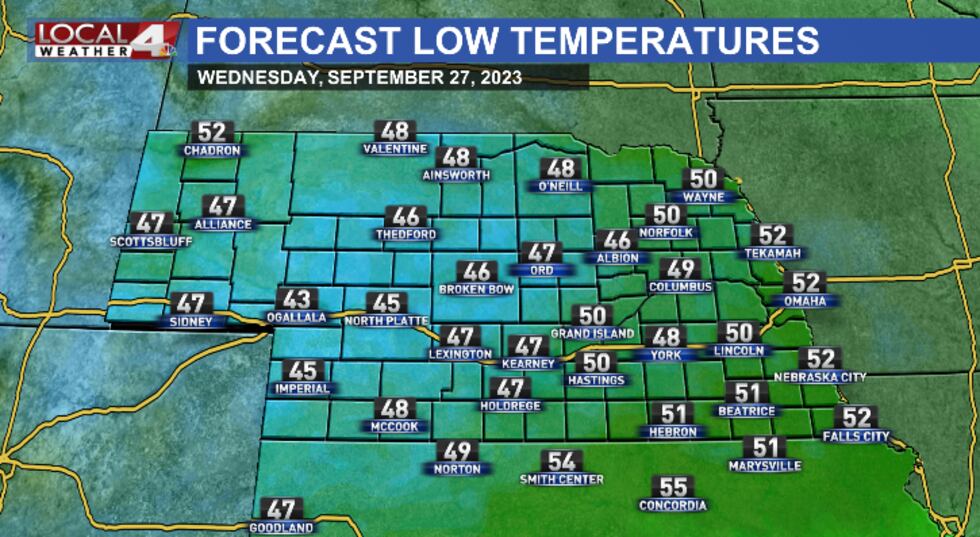 Skies will be sunny and winds will be easterly in the afternoon, as highs will comfortably level off in the mid to upper 70s to lower 80s.
As a pesky upper low continues to spin over the upper Midwest it will finally get nudged to the east as an upper level ridge of high pressure builds north into the Plains the remainder of the week, kickstarting a warm up that could last through the next five to six days. Highs on Thursday will warm into the upper 80s and by Friday into the weekend we could be seeing upper 80s to lower 90s through with brisk southerly winds.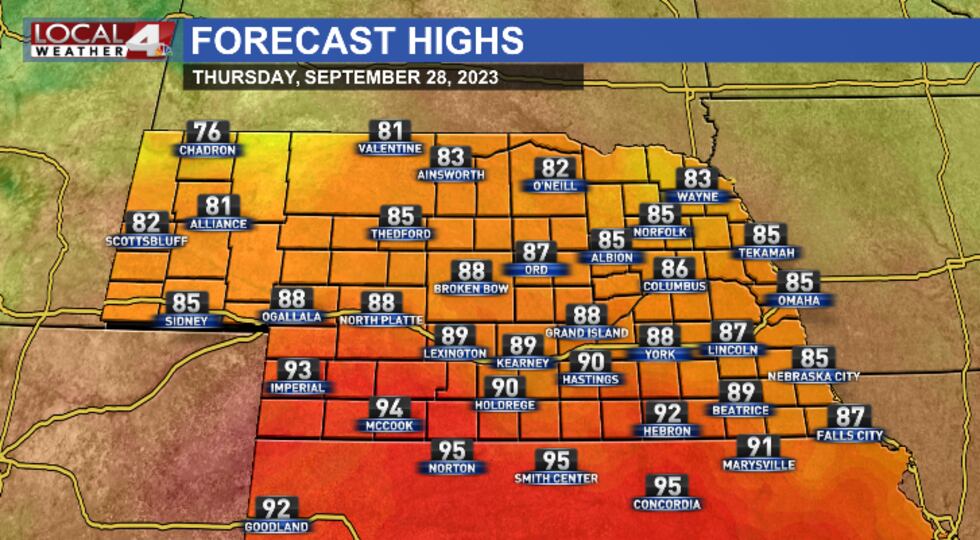 Our warm temperatures will carry over into at least the middle of next week. Rain chances will be fairly sparse with slight chances Saturday night and Sunday and again on Tuesday. The following week could be a little more active as an upper trough begins to kick onto the Plains.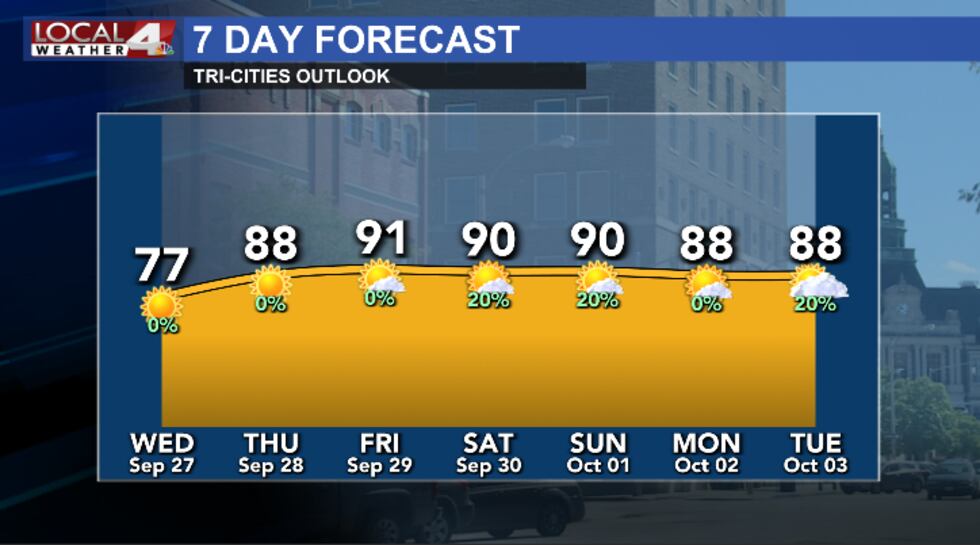 Copyright 2023 KSNB. All rights reserved.