El Niño winter is on the way
September 28, 2023
Published: Sep. 28, 2023 at 5:40 PM CDT
HASTINGS, Neb. (KSNB) - Now I know fall has just begun, but it's never too soon to look ahead to winter, especially since this one may look acutely different than recent years because of El Niño. This year's El Niño is expected to be strong this winter and last at least into early next spring, according to NOAA's Climate Prediction Center. El Niño's cooler counterpart, La Niña, played a huge role in the past three winters across the US keeping the south dry while parts of the west received much-needed snow.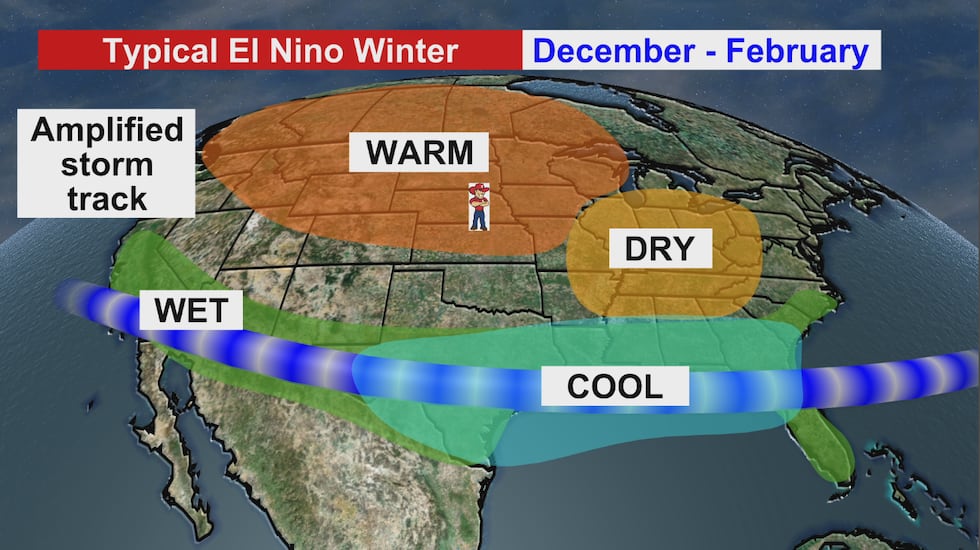 No two El Niño winters are the same, but many have temperature and precipitation tendencies in common. One of the major reasons is the position of the jet stream, which often shifts south during an El Niño winter. This shift typically brings wetter and cooler weather to the south while the north becomes drier and warmer, according to NOAA.
Because the jet stream is essentially a river of air that storms flow through, they can move across the south with increased frequency during an El Niño winter. More storms means more precipitation, typically from the southern plains to the southeast.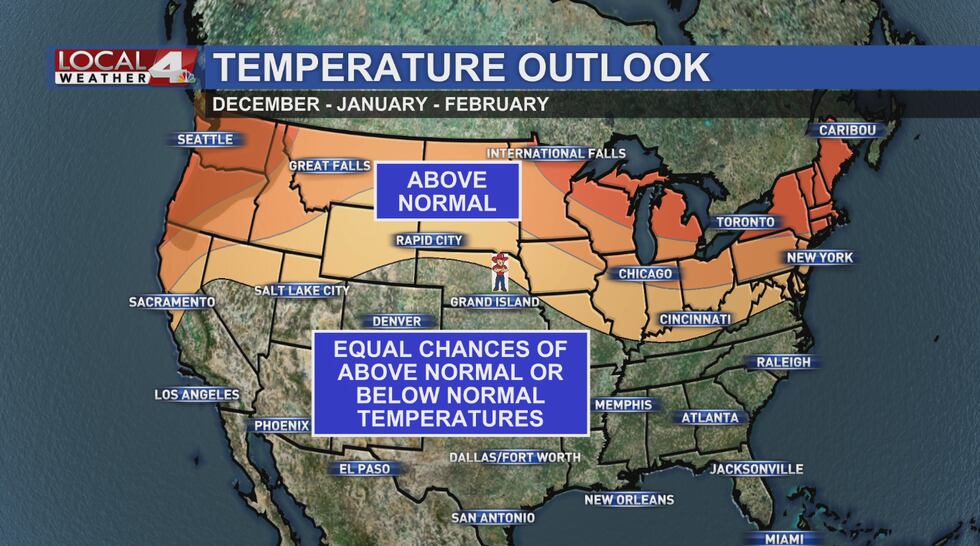 As for temperatures, El Niño typically leads to a milder winter in the north, from the Pacific Northwest to the Rockies, Plains and Midwest. With that being said, individual storms can still form and deliver bouts of brutal cold or heavy snow to these regions, but they are typically less frequent.
Copyright 2023 KSNB. All rights reserved.