'Big Idea Grand Island' set to return in November, now accepting big ideas
Published: Sep. 29, 2023 at 1:55 PM CDT
GRAND ISLAND, Neb. (KSNB) - Big Idea Grand Island is set for early November, but before then, big ideas are being accepted.
Big Idea Grand Island is a spin on the popular television show, Shark Tank. Like the TV program, entrepreneurial hopefuls make a two-minute pitch before a panel of judges for a product, service or invention. The top five finalists are determined, and the audience picks top three winners. The $5,000 grand prize consists of cash and services to assist the winner in making their big idea a reality. The second-place prize is worth $1,000 and third-place prize is worth $500.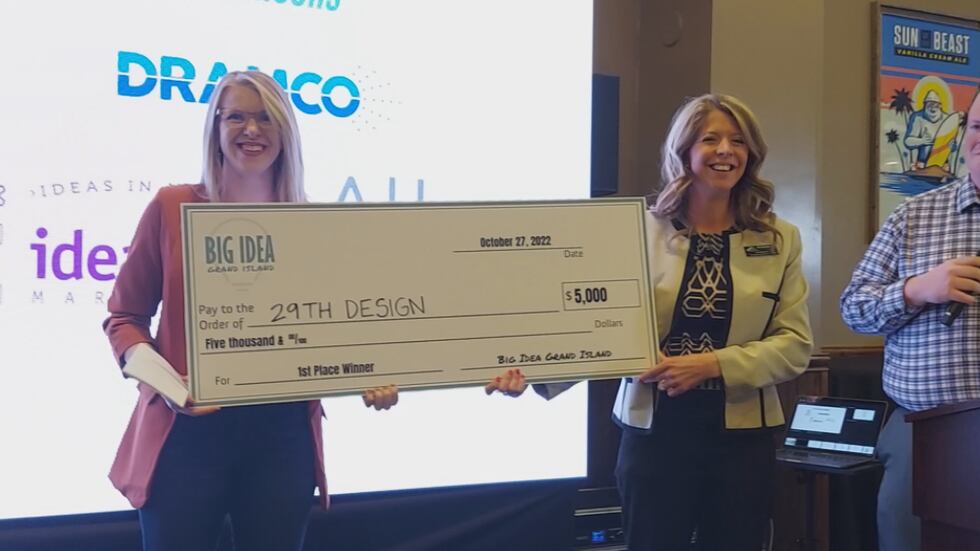 From now until midnight on Thursday, Oct. 19, business or product ideas for Grand Island are being accepted. Ideas can be retail based, technology driven, product inventions, food service or service-based, and can be submitted here.
"When it comes to ideas for Big Idea Grand Island, the sky is the limit," said Aimee Steinhardt-Duysen, director of CCC's Grand Island entrepreneurship center. "Business idea submissions can be anything from a non-profit to a profitable business, all of which help grow and enhance our community. Big Idea Grand Island is a proving ground for local entrepreneurs to turn their dreams into reality."
The final competition will be held on Monday, Nov. 6, at Kinkaider Brewing Company in downtown Grand Island.
Copyright 2023 KSNB. All rights reserved.