Missouri man leads troopers on pursuit through three central Nebraska counties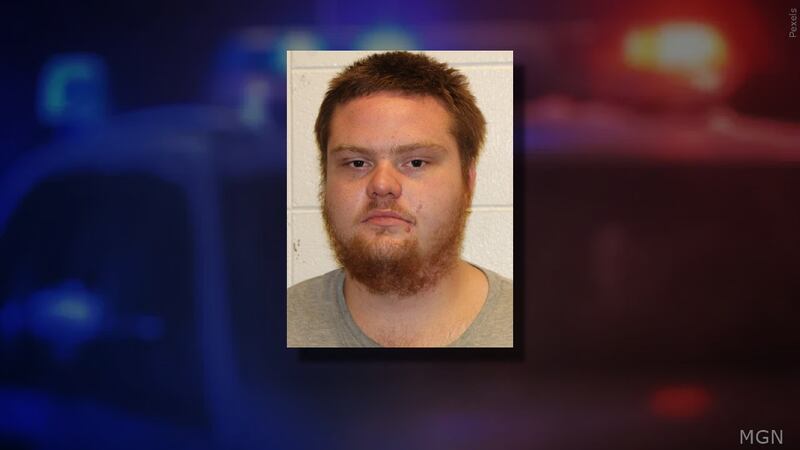 Published: Sep. 29, 2023 at 3:26 PM CDT
GRAND ISLAND, Neb. (KSNB) - Troopers with the Nebraska State Patrol have arrested one person after a pursuit Thursday night that traveled through multiple central Nebraska counties.
At approximately 11:10 p.m., a trooper attempted a traffic stop on a Volkswagen Jetta for speeding on Interstate 80 near Grand Island. The driver of the Volkswagen pulled over to the shoulder, but then accelerated and fled eastbound as soon as the trooper exited his patrol unit.
The trooper initiated a pursuit with the driver, later identified as 23-year-old Zackary Rainey of Kansas City, MO.
Troopers pursued the vehicle through Hall, Hamilton, and into York County as it continued eastbound on I-80, with speeds exceeding 120 miles per hour. The Volkswagen exited at the York interchange, entered I-80 westbound, drove through the median, exited I-80 a second time at the York interchange, and began traveling southbound on Highway 81. NSP said Rainey then fled on a country road, through a private drive, through a front lawn, and got back onto Highway 81 northbound.
A trooper then successfully performed a tactical vehicle intervention to bring the vehicle to a stop, just south of the I-80 junction with Highway 81.
Rainey was taken into custody without further incident and arrested for flight to avoid arrest, willful reckless driving, driving under suspension, resisting arrest, and other charges. He is being lodged in York County Jail.
The York County Sheriff's Office, York Police Department, and Hamilton County Sheriff's Office all assisted.
Copyright 2023 KSNB. All rights reserved.