Nebraska working to finalize trans youth healthcare rules
The new 'emergency' rules will remain in place for 90 days. A public hearing on the final draft is set for Nov. 28.
Published: Oct. 2, 2023 at 6:47 PM CDT
OMAHA, Neb. (WOWT) - New emergency restrictions concerning healthcare for transgender youth in Nebraska took effect Sunday.
There's also a ban on gender-affirming surgeries for those younger than age 19.
Lawmakers passed LB574, which they called the "Let Them Grow Act," in May; the law combined it with a 12-week abortion ban. Since then, the state's chief medical officer, Dr. Timothy Tesmer, and his team have been assembling a six-page document entailing the state's new rules regarding gender-affirming care.
"These regulations provide the guidance necessary to ensure that Nebraska kids are protected from medical treatments and surgeries that could result in irreparable harm," Gov. Jim Pillen said Sunday in a statement.
The new rules will be in effect for 90 days. State officials say the final draft will incorporate views from experts and the public during a public hearing set for late November. That hearing will take place from 7 a.m. to 7 p.m. Tuesday, Nov. 28, at the Lancaster County Event Center in Lincoln.
State Sen. John Fredrickson is a member of Omaha's LGBTQ+ community. One of his concerns regarding the new rules in Nebraska for gender-affirming care is, in his view, its one-size-fits-all approach.
"I think it's unfortunate when we see legislators ignore what the majority of experts are saying," Fredrickson said.
We have seen no proposed guidance because it is impossible to implement this policy without harming Nebraskans. Period.

— Senator John Fredrickson (@JohnforNE) September 29, 2023
For instance: For a minor to qualify to begin hormone therapy, or to move to the next step such as puberty blockers, they must complete 40 hours of therapy, with a seven-day waiting period between the prescription and therapy.
"To me, what this shows is that when you prescribe an arbitrary amount of counseling hours — 40 hours in this case — you're saying that every single Nebraskan's healthcare needs are the exact same. You're not taking into account the nuance of medicine," Frederickson said.
Supporters of the changes say it's important for minors to have ample time to consider the life-changing effects, and that in the words of the bill's original sponsor, it's about the kids.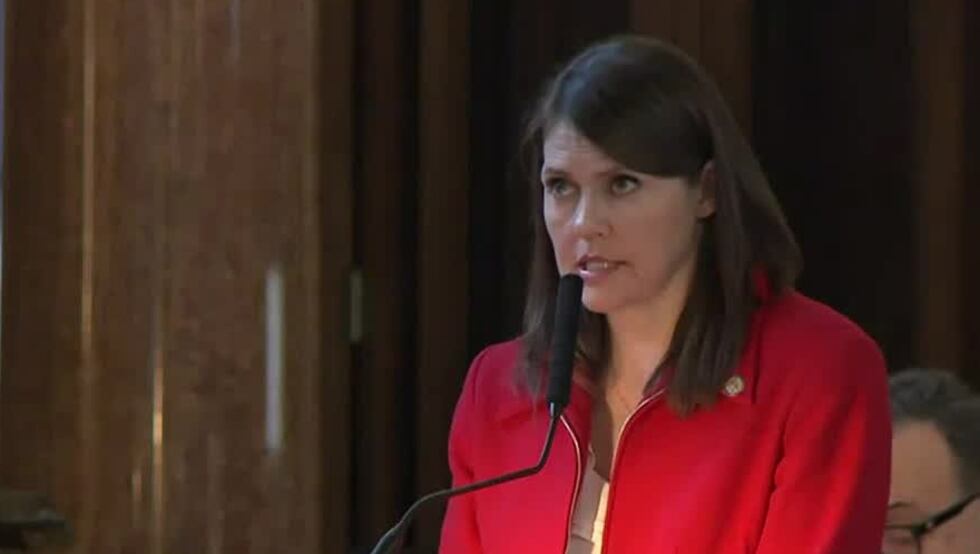 "To protect those that aren't mature enough to make life-altering decisions when they're so young and so impressionable and in so much pain," State Sen. Kathleen Kauth of Omaha said in May.
The emergency regulations rolled out on Sunday were effective immediately. They include:
A minimum number of gender-identity-focused therapeutic hours required prior to an individual receiving puberty-blocking drugs, cross sex hormones, or both.

Patient advisory requirements necessary for a health care practitioner to obtain informed consent.

Patient medical record documentation requirements.

A minimum waiting period between the time the health care practitioner obtains informed patient consent and the administration; prescribing; or delivery of puberty-blocking drugs, cross-sex hormones, or both.
Read the state's emergency rules
Public hearing information
A public hearing on the state's final draft will take place from 7 a.m. to 7 p.m. Tuesday, Nov. 28, at the Lancaster County Event Center in Lincoln.
Comments will be accepted at that time, including written comments. Information about how to submit written comments will be included once the proposed final regulations are posted, which is required at least 30 days prior to the hearing.
Previous coverage
Copyright 2023 WOWT. All rights reserved.