FBI Omaha releases age-progressed image of teen missing since 2011
Cold case: Bryan High student Cindy Valle was five months pregnant when she disappeared 12 years ago at age 15.
Published: Oct. 3, 2023 at 11:35 AM CDT
OMAHA, Neb. (WOWT) - The FBI field office in Omaha is calling on the public to help solve a cold case from 12 years ago.
Cindy Valle was 15 years old and five months pregnant when she disappeared on Aug. 25, 2011.
"She spent time with her family that evening went to bed and disappeared and was not seen again," said Gene Kowell, FBI Special Agent in Charge.
For several months the FBI has been working with Omaha police to hopefully add some heat to this cold case.
"Cindy's family remains hopeful for her return," FBI Omaha said in a news release handed out at a Tuesday morning press conference.
The Bryan High School student is described as having black hair, brown eyes, and a mole near her right eye and on her chin. Authorities presented an age-progressed image of what the missing teen might look like today.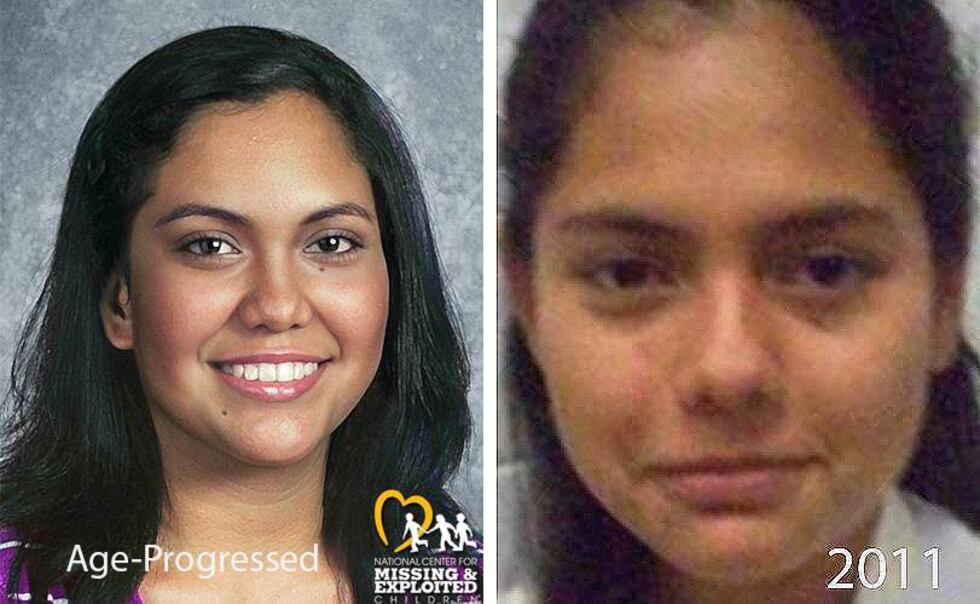 Officials are hoping that putting fresh eyes and all of the FBI resources on this case with help. The FBI also posted video interviews with Cindy's mother and brother to raise awareness of the case.
"I just thought that she was just out and about, you know, and that she will come back the same day or she was with someone," her mother says in the video.
David Plum was 8 years old when his sister disappeared.
"Being older now, it just makes me realize that I've spent more years without my sister than I have with. But it's still a really deep scar that I have," he says in the video.
There have been some reports that a note was found under Cindy's pillow that read, "I'm living with a lady."
"I still hold on this pair of shoes," her mother said Tuesday. "This was hers, one of her favorite Nike. And her book covers. Been sitting there for almost 12 years."
She cried out for help and for her daughter to come home: "Just come home Cindy. We need you."
—
Can you help? Anyone with information on Cindy's disappearance is asked to call FBI Omaha at 402-493-8688. Tips can be left anonymously.
—
This is a developing story. Stay with 6 News for updates.
Copyright 2023 WOWT. All rights reserved.