One Day for UNK raising funds for UNK scholarships, student organizations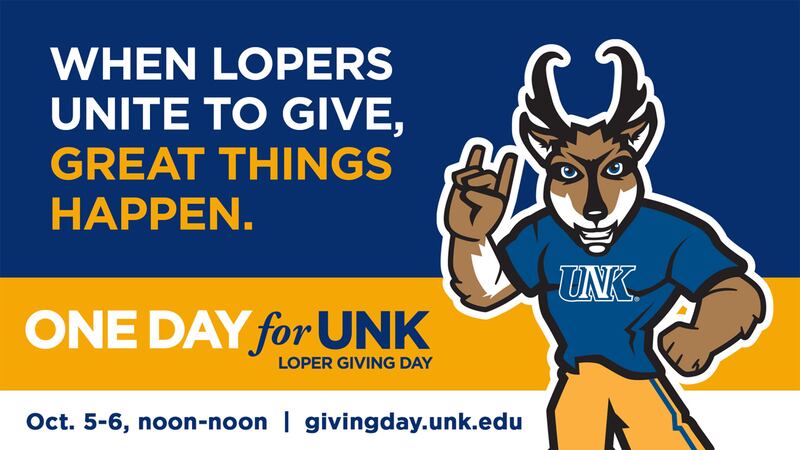 Published: Oct. 4, 2023 at 11:11 AM CDT
KEARNEY, Neb. (KSNB) - With a theme of "Be Blue and Gold. Give Boldly," One Day for UNK will use social media and other online communication to encourage philanthropic support for the university.
One Day for UNK will begin at noon Thursday, Oct. 5 and end at noon on Friday, Oct. 6. The purpose of the event is to raise funds for UNK scholarships, the university's three colleges, Loper Athletics, 59 registered student organizations and other programs on campus.
In 2022, $276,438 was raised to support all areas of UNK. More than $250,000 was raised in 2021.
The event takes place at the UNK Health and Sports Center (in the main concourse, east/west hallway).
Find out more on the Giving Day UNK website.
Copyright 2023 KSNB. All rights reserved.