Kenwood Elementary principal retires after 33 years of service in education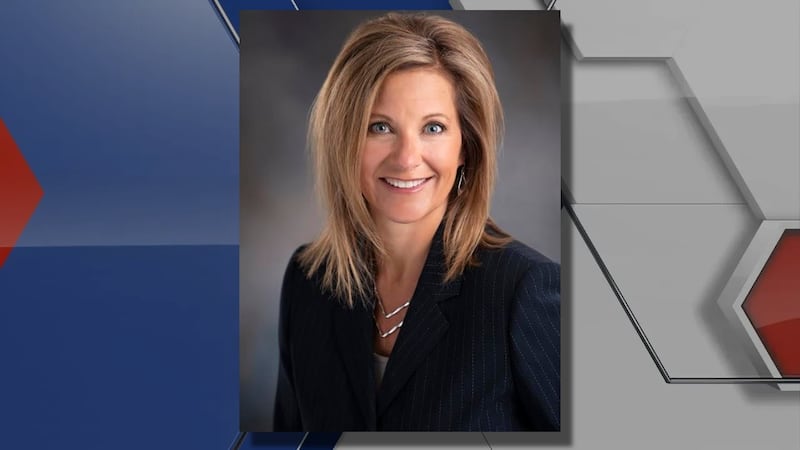 Published: Nov. 2, 2023 at 12:09 PM CDT
HASTINGS, Neb. (KSNB) - After a career spanning over three decades in the field of education, Jill Clevenger, principal of Kenwood Elementary, has announced her retirement.
In recognition of her contributions to education, she was awarded the 2020 National Distinguished Principal of the Year from Nebraska. Kearney Public Schools said, "Her leadership has been instrumental in implementing innovative teaching methods, promoting a culture of inclusivity, and fostering a strong sense of belonging among students and staff. Under her guidance, Kenwood Elementary has consistently achieved academic excellence and earned a reputation as a model school within the district."
Clevenger reflected on her time spent at Kenwood Elementary. "I am immensely grateful for the privilege of serving as the Principal of Kenwood Elementary for the past 19 years," Clevenger said. "It has been an honor to work alongside such dedicated educators and hard working staff that together have been able to contribute to the growth and development of our incredible students as well as the exceptional culture of our school. I will miss this school community dearly."
"Mrs. Clevenger's retirement leaves a significant void at Kenwood Elementary, but her legacy of fostering a culture of excellence and a love for learning will continue to inspire generations of students. We are forever indebted to Mrs. Clevenger for the countless hours of dedicated service she provided to Kenwood and Kearney Public Schools," Superintendent Jason Mundorf said.
KPS also said, "the entire school district and community extend their heartfelt thanks to Jill Clevenger for her outstanding contributions to education and her unwavering commitment to the success and well-being of the students. Her impact will be felt for years to come, and she leaves a lasting legacy that will continue to shape the future of Kenwood Elementary."
KPS will begin a search for her replacement immediately.
Copyright 2023 KSNB. All rights reserved.