Take a trip around the world during UNK's annual International Food and Cultural Festival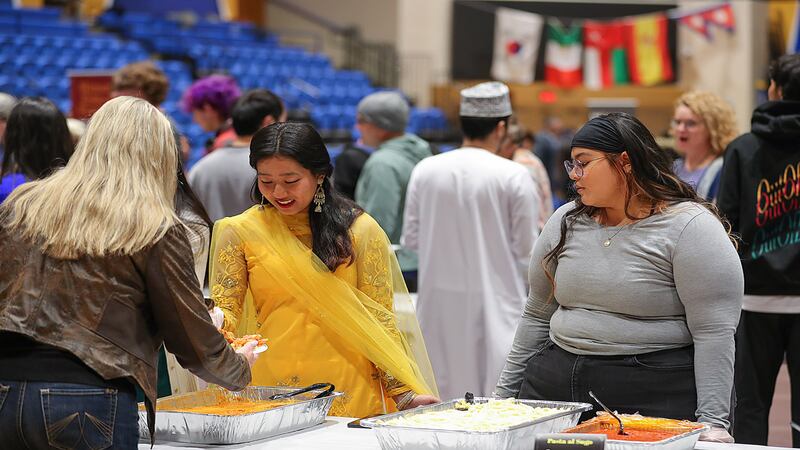 Published: Nov. 7, 2023 at 10:40 AM CST
KEARNEY, Neb. (KSNB) - Get ready to embark on a mouthwatering journey around the world – without leaving Kearney.
You can enjoy delicious cuisine and captivating performances during the upcoming Scott D. Morris International Food and Cultural Festival, scheduled for 4-6 p.m. Sunday at the University of Nebraska at Kearney's Health and Sports Center.
Hosted by UNK's International Student Association, this family-friendly celebration is one of the most popular events on campus, typically drawing about 2,000 people. There is no cost to attend.
This year's event features the flavors of eight countries, along with traditional and modern performances and other engaging activities. The menu includes dishes from India (pav bhaji – vegetable curry with bread), Italy (tiramisu – coffee-flavored dessert), Japan (karaage – Japanese fried chicken), Kenya (mayai pasua – boiled eggs topped with vegetables), Korea (bulgogi – Korean barbecue beef), Mexico (enchiladas with red sauce), Nepal (aloo chop – potato fritters) and Somalia (sambusa – fried pastries filled with beef). Guests receive a free cookbook so they can make the recipes at home.
In its 46th year, the festival promotes diversity and cultural awareness while celebrating the 300-plus international students from 60 countries who currently attend UNK. Sponsored by Morris Printing Group of Kearney, UNK LoperNites and UNK Global, the event is a highlight of International Education Week on campus.
Copyright 2023 KSNB. All rights reserved.