Supernovas announce Husker & Bluejay volleyball stars as team ambassadors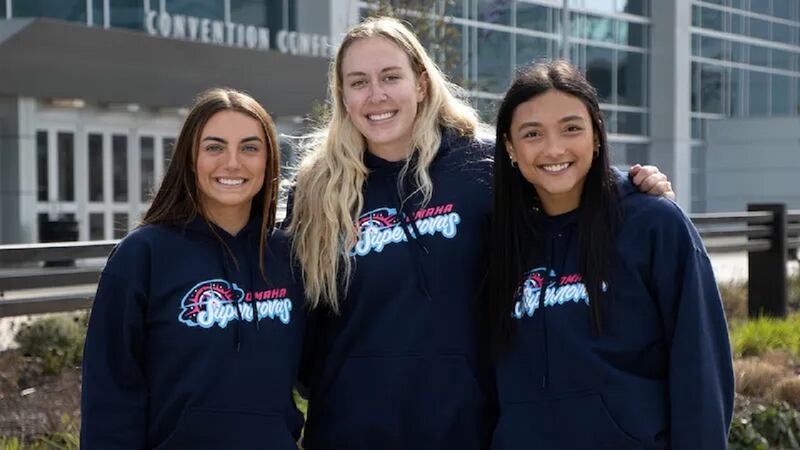 Published: Nov. 8, 2023 at 2:39 PM CST
|
Updated: Nov. 8, 2023 at 2:41 PM CST
OMAHA, Neb. (Press Release) - The Omaha Supernovas, Nebraska's professional volleyball team in the newly-established Professional Volleyball Federation, has announced former University of Nebraska Huskers Kenzie Maloney and Kenzie Knuckles, as well as former Creighton Bluejay Jaela Zimmerman will be joining the organization as "Supernovas Ambassadors" for the Fan Engagement Team.
"This is beyond exciting to have these amazing women who embody the word 'Champions' represent the next phase in the growth of the sport we all love. As Supernovas Ambassadors they will interact with the fans throughout our state and on match day," said Supernovas President, Diane Mendenhall. "The relationship between a professional sports team and its fans is truly special, and having such highly recognizable former players whose love of the game is unprecedented and truly want to help us go beyond the boundaries of entertainment and foster a real sense of community. These former players are true standouts, and we can't wait to see the level of enthusiasm and knowledge of the game they bring to the Supernovas fanbase."
The Omaha Supernovas also say that as ambassadors, these highly decorated Huskers and Bluejay athletes will be active in the community while building positive connections and relationships with Supernova fans. They will be dedicated to making everyone, those new to the sport and seasoned volleyball enthusiasts, feel part of the team and this movement.
Kenzie Maloney, a two-time National Champion and decorated former Husker, joined the Pro Volleyball Federation as a Player Relations Associate earlier this year. Maloney will help lead the Supernovas Ambassadors as the Assistant Director for Fan Engagement. Maloney was an integral part of the Nebraska Volleyball team from 2015 to 2018, where she took part in four Final Fours, two conference championships, and two national championships. A libero, she was named to the AVCA All-America third team after her senior season in 2018.
Maloney added, "As a former volleyball athlete and University of Nebraska alum, I am truly thrilled to be part of the ongoing growth of this incredible sport in the volleyball pinnacle of the nation!"
Kenzie Knuckles was a libero and defensive specialist for the Nebraska Cornhuskers from 2019-2022. She was named to the All-Big Ten Freshman Team in 2019 and was part of the Tom Osborne Citizenship Team in 2021 and 2022. She finished her Husker career with 1,098 career digs, 232 assists, 90 service aces and 66 kills. After spending her first two seasons as a libero, Knuckles transitioned to defensive specialist where she thrived to help Nebraska finish as national runner-up during her junior season in 2021.
Knuckles shared, "I'm extremely proud and excited to be working with the Supernovas to promote professional volleyball within the states. Being able to help grow the sport I love, and the team representing Nebraska is a true honor. As I am still rehabbing my knee, I'm hoping to be able to play volleyball again sometime soon. Thank you to the Supernovas for allowing me to stay in our special volleyball world and working with our world-class fans until I can return to the sport."
Jaela Zimmerman was a standout outside hitter for the Creighton Bluejays. The Lincoln native became the 15th player in Creighton history to reach 1,000 career kills. She was named to the preseason All-BIG EAST Team for three straight seasons.
"Professional volleyball in the United States is finally here which allows the world's most elite volleyball players to stay home and play in front of their fans. Although I am retired, I cannot wait to be a small part of history for the sport of volleyball and women in sports," Zimmerman said.
The former Bluejay standout was a three-time All-BIG EAST honoree including a historic 2021 season where she was the only player in the conference to average more than 3.00 kills and 3.00 digs per set.
"Volleyball in the state of Nebraska just got better! Although I am unfortunately retired, there is no better way to stay in the volleyball world than by supporting these elite athletes," Zimmerman said. "I am beyond excited to be a small part of this journey of bringing Professional Volleyball to the United States! Make sure to come to see the Supernovas play to not only support them but support women in sports and professional volleyball!"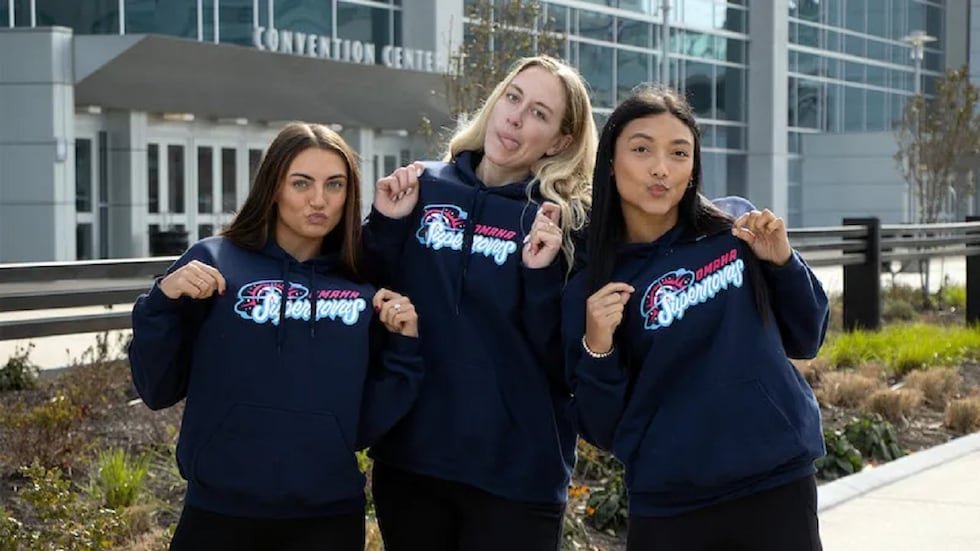 The Supernovas will begin competing in the Pro Volleyball Federations' inaugural season in January, as the Supernovas will host the Atlanta Vibe for the league's first-ever match on Jan. 24 at 7 p.m. at the CHI Health Center. Season Tickets are currently on sale for the team's 12 home games as part of a 24-match season. You can find tickets on the team's website.
Copyright 2023 KSNB. All rights reserved.