Nebraska men's gymnastics sign two gymnasts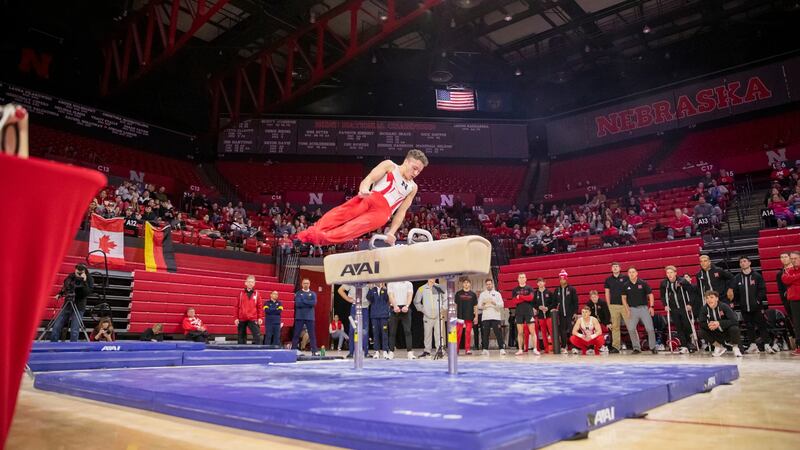 Published: Nov. 10, 2023 at 11:36 AM CST
LINCOLN, Neb. (Press Release) - The Nebraska men's gymnastics team will add a duo to the team for the 2024 season, announced Head Coach Chuck Chmelka. The gymnasts include Caden Clinton and Nicholas Tarca that will compose the newest class of the 2024 Huskers.
Caden Clinton – Cypress, Texas
Cypress Christian High School
Cypress Academy of Gymnastics, Head Coach Tom Meadows
3x U.S. National All-Around, Pommel Horse, Still Rings, Parallel Bars Champion
7x Junior National Team Member
2023 Winter Cup Participant, Louisville, Ky. - 1st-PB; 2nd-SR, HB; 8th-AA (Jr. Div.)
Nicholas Tarca – Knoxville, Tennessee
GymTek Academy, Head Coach Vlad Koloskov
2022 Men's Development Program National Championships, Mesa, Ariz. - 5th-PH; 7th-PB
2020 Elite Team Cup, Las Vegas, Nev. - 6th-Team
Click here to subscribe to our 10/11 NOW daily digest and breaking news alerts delivered straight to your email inbox.
Copyright 2023 KOLN. All rights reserved.