Kearney High's girls' basketball coach resigns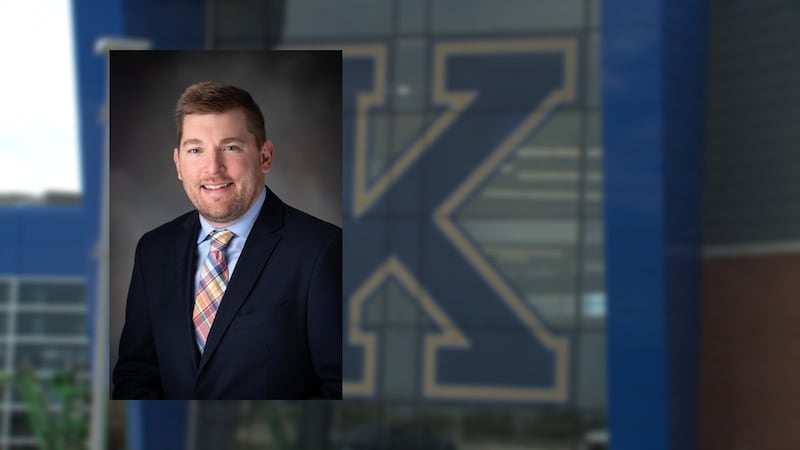 Published: Nov. 13, 2023 at 5:49 PM CST
|
Updated: Nov. 13, 2023 at 6:36 PM CST
KEARNEY, Neb. (KSNB) - The head coach of the girls' basketball team at Kearney High School announced his resignation due to personal reasons.
JD Carson has been an integral part of the coaching staff at the school since 2012, initially serving as an assistant coach and later taking over as head coach in 2022. Despite stepping down from his coaching role, he will continue teaching social studies at KHS.
Carson expressed his deep appreciation for the support of the KHS community and stated his decision to step down from coaching was a difficult one.
"I have thoroughly enjoyed my 16-year career as a coach, and this last year as the head coach for KHS Girls Varsity Basketball," Carson said. "However, it is time for me to focus on my classroom duties and especially, my young family."
"We wish Coach Carson well and are confident that the Bearcat ladies' basketball program will continue to grow and be successful on and off the court," Ryan Hogue, KPS Activities Director and KHS Assistant Principal, said. "Coach Chris Pocock will serve as interim head coach for this season, and we will begin looking for a suitable replacement immediately."
The search for a new head coach for the KHS Girls' Basketball team will begin immediately. The school administration said its committed to finding a suitable candidate who can build on the foundation established by KHS athletics and lead the team to further success.
Click here to subscribe to our KSNB Local4 daily digest and breaking news alerts delivered straight to your email inbox.
Copyright 2023 KSNB. All rights reserved.